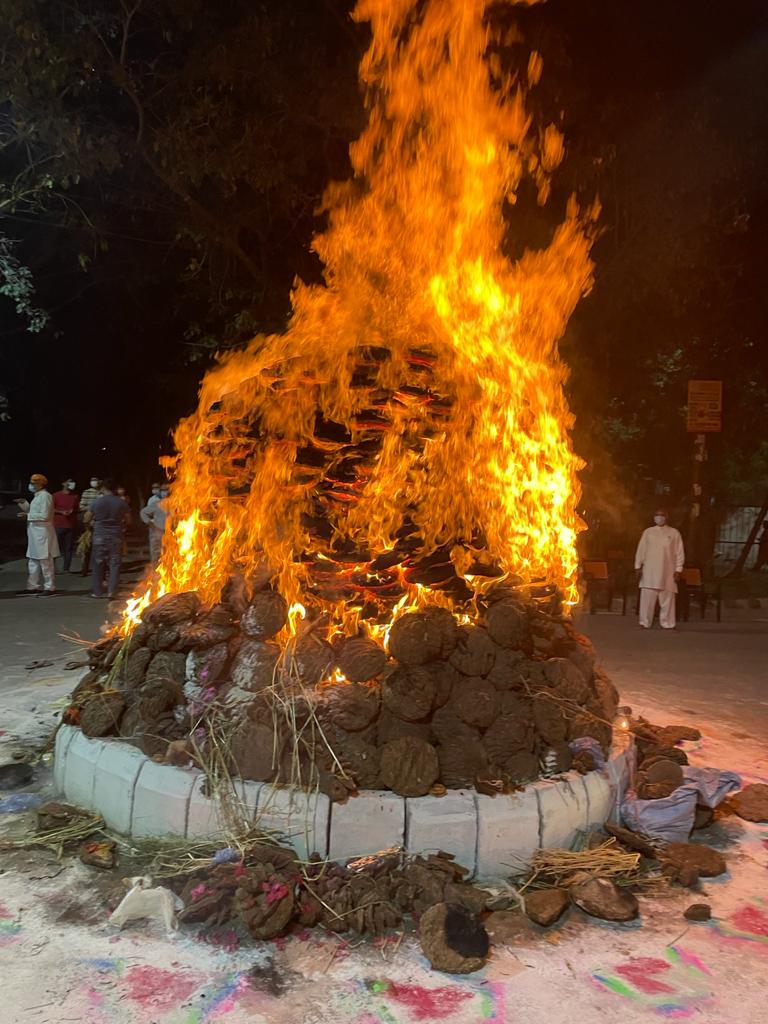 Noida: It was one of the most disciplined 'Bonfire' organized by the Citizens of Sector-48 in NOIDA here on the First Day of 'Holi'.
Thanks to the Organizers of Resident Welfare Association (RWA) BCD Sector-48 celebrated the Festival of Colors Holi on the First Day while organizing 'Holika Dahan'.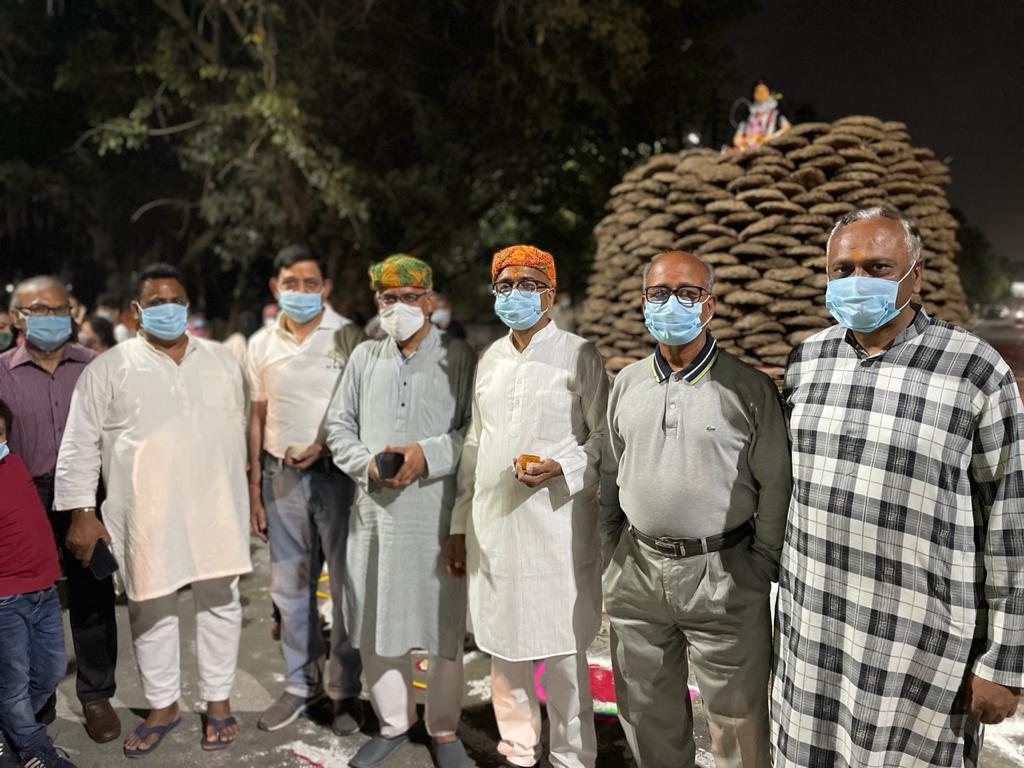 While maintaining social distancing and wearing masks the residents joined in the celebrations in a very peaceful manner.

A huge 'Bonfire' was organized at 'Holika Square' and 'Pujan' was taken up by the Family Members of RWA led by President Pawan Goel, Vice President Rajesh Agrawal General Secretary Sandeep Jindal, Secretary Prem Sharma, Joint Secretaries Sanjeev Aggarwal, Pawan Goyal, Deependra Rathi, Treasurer Amit bansal, Auditor Manoj Goyal.
Advisors Rajeev Lochan, R C Mishra R L Sharma, S N Dwivedi, Bivash Ranjan and others graced the occasion.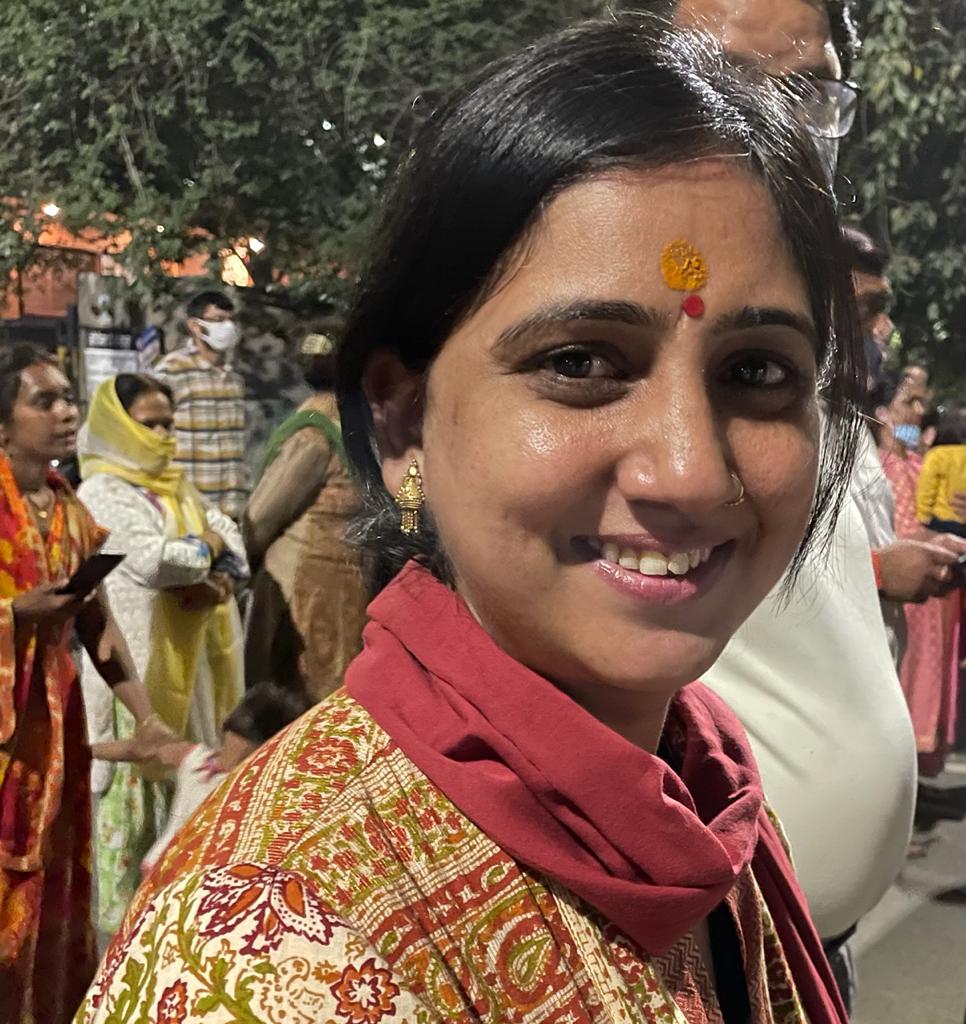 Observers Shilpa Mishra, Pragya Sinha, Sushil Rao, Sikha Bhatnagar, and Rakesh Tandon also graced the ceremony.
Family Members, Friends, and Guests joined the 'Holika Dahan', which was organized in 'Green Mode' with hundreds of pieces of dried bovine dung was burnt in the 'Bonfire'.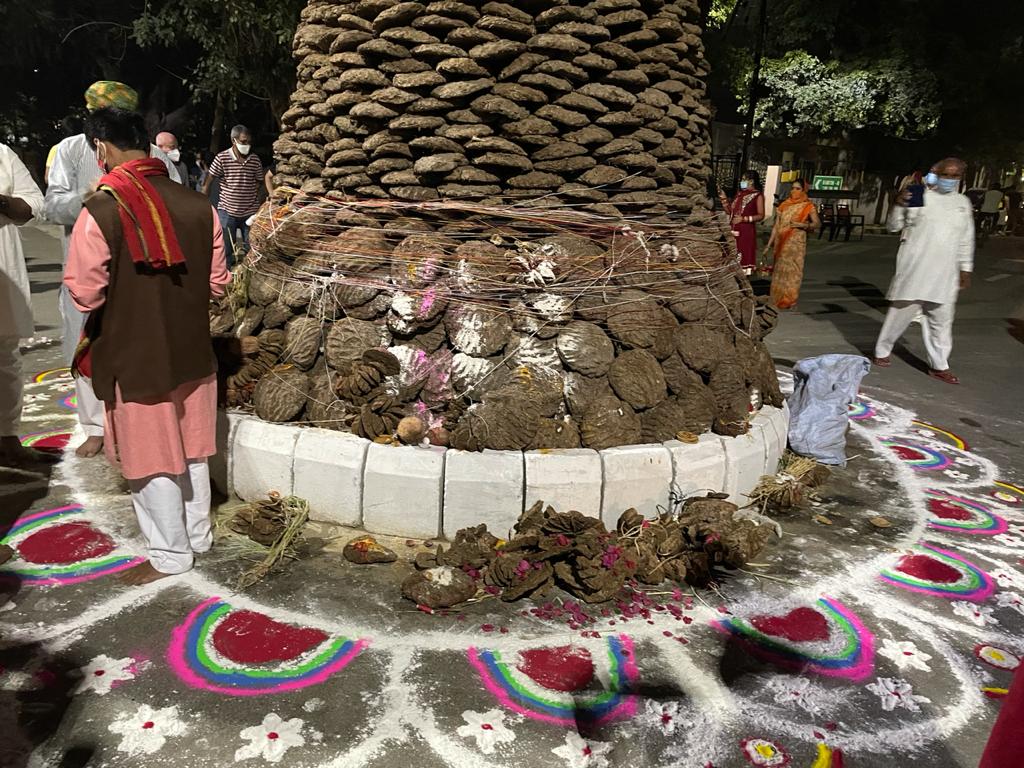 Beautiful Rangoli designs are usually drawn with rice flour powder or paste at the 'Bonfire'.
Mrs.S Mishra has personally designed the beautiful rangoli around the 'Holika Dahan' to ward away evil and welcome positivity.
Mrs.Mishra was happy as people appreciated the rangoli designs and the art.
Every One wished 'Happy Holi' and exchanged pleasantries while maintaining 'Social Distancing.
RWA authorities arranged face masks for everybody, whoever joined the ceremony.
Everybody joined the 'Bonfire' and walked around while chanting vedic mantras to ward away evil and welcome positive energy.
Police arrangement was there and observers said "this is one of the most disciplined "Holika Dahan".