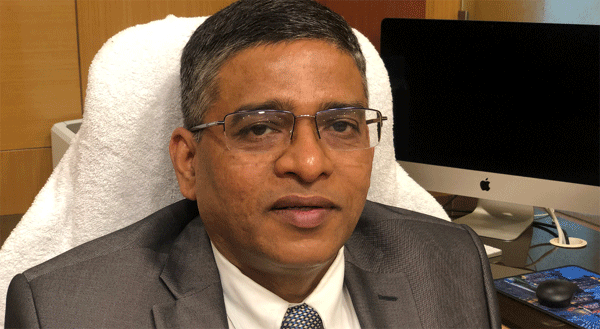 Bhubaneswar: One of the Odisha's Top Mandarin and Additional Chief Secretary, Health and Family Welfare P K Mohapatra has once again proved that he means welfare of the people in the fight against the COVID-19 Pandemic.
Mr.Mohapatra, who has been leading the fight from the front against the Pandemic since beginning and his hard work could contain Odisha's case fatality ratio (CFR) within 0.56 per cent, has, however, courted controversy by dashing a strongly worded letter to the Center.
Mr.Mohapatra's letter, though being criticized by the opposition BJP, has resulted in a written assurance from the Centre that Odisha would not face shortage of vaccine as it launches inoculation drive for the people above 45 years from April 1.
Hours after Mr.Mohapatra's missive, the Centre which was reluctant to release the required number of vaccines to Odisha, immediately dispatched over 5 lakh doses. The state has planned at least 2 lakh vaccinations per day from 1 April.
Though Mr.Mohapatra's letter to the Union Secretary, Ministry of Health & Family Welfare, Rajesh Bhusan, was not palatable to some people in politics, it has brought pleasant and positive results for the people of Odisha.
This is not that the Centre immediately dispatched more vaccines, the letter also prompted Union Minister Dharmendra Pradhan to take up the matter with Union Health Minister Harsh Vardhan.
Mr.Pradhan and Dr.Vardhan's intervention through Mr.Mohapatra's letter, has ensured that Odisha should go ahead with its plans to administer 2 lakh vaccines a day.
The trusted and most effective bureaucrat, Mr.Mohapatra, has been criticized by the state unit of BJP which demanded an apology from the bureaucrat.

The party spokesperson Golak Mohapatra also went on describing Mr.Mohapatra's letter as one written by the Governing BJD's General Secretary.
Mr.Mohaptra has taken the fight against the Pandemic in a 'Mission Mode', for which the state's infection number even after 365 days (one year) remained within 3.35 lakh even as about 10 lakh migrant workers returned to Odisha during the Pandemic.
Beginning from the testing, tracing, treatment, isolation, logistics and all other aspects, Mr.Mohapatra oversees and monitors the entire procedure and his sincere efforts have benefited Odisha and its people.
A 1988 batch IAS officer Mohapatra's MBA background has helped the state to manage one of the most critical crisis being faced by the state and he knows how to get things done instead of crying for vaccines or any other logistics.
Mr.Mohapatra is being hailed across the state for taking a positive and sincere step to bring more vaccines to Odisha and helping out the people in facing Pandemic.