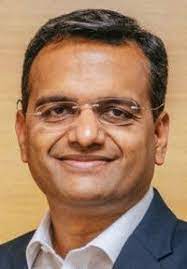 Puri: To facilitate hassle free darshan of Lords in Jagannath temple here for the Puri citizens, the Shree Jagannath Temple Administration (SJTA) has decided to allow the people of the holy town to enter into the temple from Vyaghra Dwar (Western gate).
This decision was taken at the virtual meeting headed by Dr Krishan Kumar, Chief Administrator of Shree Jagannath Temple Administration.
From November 1, the Puri town citizens with double dose vaccine certificate or RT-PCR negative report will be able to enter Shree Jagannath temple without standing in queues to have the darshan of the deities.
They can enter the temple at the Vyaghra Dwar and exit through North Gate (Hasti Dwar) showing their identity and residence proof.
Usually in the month of Kartik, the Puri citizens visit the temple every day morning and evening to have darshan of Lord Jagannath and offer puja. Due to the prevailing restrictions, they are facing difficulty in visiting the temple regularly. So this move will help them, sources said.
Meanwhile, Lord Jagannath's special ritual Banakalagi Niti was held in the temple today. Banakalagi or 'facial ritual' is a secret and special ritual which holds a lot of significance in the Srimandir tradition.
Banakalagi Niti or Srimukha Sringara means applying fresh colours on the idols of the deities. Different types of natural colours like Hingula, Haritala, Kasturi, Keshar, glue of Kaintha are used to prepare Banaka, which is used on the sibling deities.
The colours on the faces of the idols get faded during the procession of Rath Jatra. Hence, this ritual to restore the colours of the Lords, as per traditional believe.
Due to the ritual, the Srimandir remained closed for devotees from 4 PM to 8 PM today.