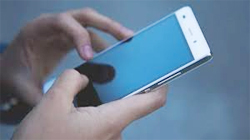 New Delhi: The Government of India is campaigning for Digital India and started rolling out 5G services in big cities. However, 5770 villages in Odisha yet to get basic mobile network connectivity.
As per information given by Union IT and Electronics & Communication Minister Ashwini Vaishnaw in Rajya Sabha on Friday, out of 51,176 villages in Odisha, 45,406 villages have mobile network connectivity. Which means, 5770 villages in the State are deprived of mobile connectivity.
Most of the un-connected villages are located in districts like Gajapati, Kalahandi, Kandhamal, Koraput and Rayagada.
While replying to a question of BJD MP Sulata Deo, the IT Minister said Government and Telecom Service Providers (TSPs) provide telecommunication connectivity in the country in a phased manner. Government through funding from Universal Service Obligation Fund (USOF) is implementing various schemes for providing mobile network coverage in all uncovered villages of the country including Odisha, he said.
The USOF 4G Saturation Scheme to cover 24,680 uncovered villages with 4G and 6,279 villages having 2G/3G connectivity are to be upgraded to 4G with an estimated cost of Rs. 26,316 crore, Shri Vaishnaw said.
Similarly, he said, provision of 4G mobile connectivity has been made for 7,287 villages in Aspirational Districts of Andhra Pradesh, Chhattisgarh, Jharkhand, Maharashtra and Odisha. The estimated cost for projects is Rs. 6466 crore.
Under the LWE Phase-I scheme, 2,343 mobile towers have been installed in LWE areas including Odisha. Provision for upgradation of LWE Phase-I from 2G to 4G has also been made with an estimated cost of Rs. 3567 crore.
Similarly, Under LWE Phase-II scheme, 2,542 mobile towers at identified locations are approved across the LWE States for provision of 4G mobile services by the Ministry of Home Affairs (MHA). The Centre will spend around Rs. 2211 crore towards this project, he said.
Moreover, different schemes have been made to provide mobile connectivity in other states, the Minister said.
BharatNet project was launched to create a network to connect all the Gram Panchayats and villages with broadband infrastructure. The total funding of the BharatNet (Phase-I and Phase-II), approved by the Cabinet, is Rs 42,068 crores.