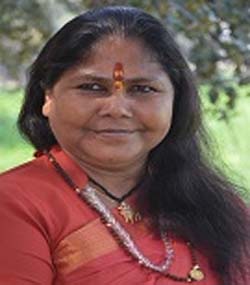 New Delhi: Once again turning down Odisha Government's request, the Centre said it doesn't have any proposal under consideration in the Ministry of Rural Development for opening of Awass+ portal for Re-survey.
Union Minister of State for Rural Development, Sadhvi Niranjan Jyoti informed this to Lok Sabha on Tuesday.
Replying to a query of senior BJD MP Pinaki Mishra, MoS Niranjan Jyoti said The Awaas+ survey exercise was started under the Pradhan Mantri Awaas Yojana—Gramin (PMAY-G) in January 2018 with an initial deadline of 31 March, 2018 for the identification of eligible households which were left out and were not covered in the SECC 2011 Survey.
This deadline was extended four times finally till 7 March, 2019. Two special windows were given after this deadline to Odisha, in the wake of FANI cyclone, she said, adding, Odisha registered 13,20,945 potentially eligible households during this exercise.
Shrimati Jyoti said the Ministry has allowed synchronization of data from State developed Rural Housing Portal to National Awaas+ database of potentially eligible households captured during the Awaas+ survey.
However, she made it clear that the request for the opening of the Awaas+ portal for resurvey has not been acceded to for any state, since sufficient time had been given to all the States and Union Territories by way of multiple extensions, including Odisha State, where special windows and even approval for synchronization were also granted.
"Also, at present there is no such proposal under consideration in the Ministry for opening of Awass+ portal for any State/UT for Re-survey," she added.
Notably, the Odisha Government has been demanding the opening of Awass+ portal for Odisha so that the data from State Rural Housing Portal can be migrated to the national portal.
It may be noted that the Governing BJD has also staged protests over the issue several times across the State on this issue.
The Centre had promised to give 15 lakh houses to the poor in Odisha but it has not kept its commitment. It has shown a biased attitude by closing the registration portal of PMAY in Odisha, a senior BJD leader said.