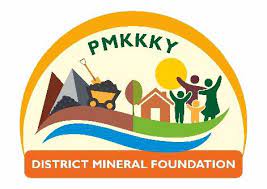 Bhubaneswar: Following an order of Centre, the State Government has asked all the Departments and District Collectors not to transfer funds of District Mineral Foundations (DMFs) to any State level entity or Chief Minister's Relief Fund (CMRF).
Development Commissioner Pradeep Kumar Jena has recently written a letter to all Additional Chief Secretaries (ACSs), Principal Secretaries, Secretaries, Heads of Departments and Collectors for this purpose.
As per an Order of the Ministry of Mines, "No fund shall be transferred in any manner from the District Mineral Foundations to the State Exchequer or State level fund (by whatever name called) or Chief Minister's Relief Fund or any other funds or schemes."
Similarly, no sanction or approval of any expenditure out of fund of the DMF will be done at the State level by the State Government or any State level agency, it says.
The above directions of Government of India are to be followed scrupulously and only such projects sanctioned by the DMF Trust Boards for the respective District are to be implemented in accordance with the provisions of Odisha District Mineral Foundations Rules, 2015 and guidelines of Pradhan Mantri Khanij Kshetra Kalyan Yojana (PMKKKY) by the line Departments/agencies functioning under their administrative control, Jena instructed in his letter.
However, he said, the district specific project proposals may be recommended by the Administrative Departments under the permissible activities to the DMF Trust Board for sanction and implementation through the field formations of the Departments/ Agencies functioning under their administrative control.
Therefore, the Development Commissioner advised the Senior Officers to follow the above guidelines in the matter of recommendation and sanction of projects funded from the DMF.
Till January this year, Odisha collected Rs 16,952.64 crore under DMF, around 28.7 per cent of the total DMF funds collected in the country. The State has spent Rs 8,515.71 crore till January last, sources said.
Notably, the State Government has been utilising the DMF for various activities like construction of new international hockey stadium in Rourkela, procurement of patrolling vans for Rourkela police, Jharsuguda airport, etc. Now, such spending will no longer be allowed, the sources said.