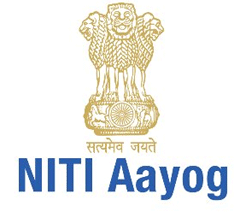 NITI Aayog has sanctioned Rs.14 Crore to Malkangiri, Nabarangpur, Nuapada and Dhenkanal for their excellent performance and higher ranking among the Aspirational Districts.
With several Aspirational Districts performing exceedingly well, NITI Aayog has sanctioned additional funds to these four districts of Odisha to take up various special developmental projects on Agriculture, Education, Health and Nutrition as well as Drinking Water and Sanitation.
Empowered Committee of the Aspirational Districts have considered the proposals of these districts and Plans of Action for taking up developmental projects and sanctioned the amount, said sources.
Nabarangpur District has been sanctioned Rs.5 Crore to take up Agricultural projects like Integrated Development of rain fed areas through micro-irrigation and extension of e-NAM Laboratory and awareness activities for marketing agricultural products.
Similarly, Nabarangpur will receive funds for creation of e-SMART Classrooms and for creation of Anemia Mukt Blocks.
Nuapada District, which secured First Rank in Delta Ranking in Basic Infrastructure will receive Rs.3Crore for taking up Infrastructure Development in 25 Government Schools with special focus on girls high schools.
This district is harping on development of girls education and accordingly funds have been allocated, officials say.
Malkangiri District, which also received acclaim of NITI Aayog for its higher rankingwill receive nearly Rs.3 Crore for taking up Agriculture projects like development of Agro-Ecology and Agro-Biodiversity Institute.
Secondly, Malkangiri has been sanctioned funds for development of Model Schools.
This district is taking up massive developmental projects in Swabhiman Anchal, which are the most backward zones of the State.
Similarly, Dhenkanal for securing top ranking in Financial Inclusion and skill Development will receive Rs.3 Crore for taking up Plan of Action in regard to Health, Nutrition, Education and Drinking Water and Sanitation.
Funds have been allocated for taking up Smart class room project for high schools, supply of piped water to rural households and health care program in the district, officials say.
Central Prabhari Officers and State Prabhari Officers of these Aspirational Districts have recommended these projects and taking into consideration Empowered Committee has sanctioned funds for these backward districts, which are aspiring to do better in various sectors.
District Collectors of these districts have been appreciated by NITI Aayog for their performances and appreciation will be recorded in their ACRs, officials say.
The Aayog, while supporting all four projects has advised that the District may take up capacity building for maintenance and operation.
Practicing High Value Agriculture is need of the time and districts are needed to take up such activities.
Districts have been advised that Self Help Groups (SHG)s are to be associated in the initiative to increase livelihood options and for realization of better value for the agricultural products.
While taking up Anemia Mukt Block Project, deworming initiatives should also be included in the project and authorities are needed to take up screening males for anemia, officials say.