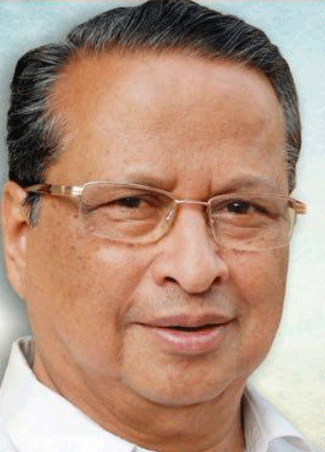 Bhubaneswar: The All India Congress Committee (AICC) has reconstituted the Odisha Pradesh Congress Committee with appointing new office bearers and Executive Committee members.
Now, State Congress President Niranjan Patnaik got a jumbo team to prepare for the upcoming Rural and Urban Polls.
While both the Working Presidents, Chiranjib Biswal and Pradeep Majhi continues new Vice Presidents, General Secretaries and Secretaries have been appointed.
"Congress President has approved the proposal of the appointment of Office Bearers and Executive Committee Members of Odisha Pradesh Congress Committee (OPCC) with immediate effect," AICC General Secretary KC Venugopal said in a press statement on Wednesday.
The party has appointed 12 Vice Presidents of the OPCC. They are—Ganeswar Behera, Santosh Singh Saluja, Saraswati Hembram, Sibananda Ray, Suresh Mohapatra, Bhujabal Majhi, Jajneshwar Babu, Nakula Nayak, Debashis Patnaik, Sadan Nayak, Ratnamani Ulaka and Sasmita Behera.
Congress leader Kishore Chandra Patel has been appointed as Treasurer of State Congress.
There are 20 General Secretaries in the OPCC. The new General Secretaries are—Satya Prakash Nayak, Kishor Jena, Janaki Ballav Patnaik, Rabindra Mallick, Sangram Mishra, Raj Kishore Sarangi, Arindam Sarkhel, Rajat Choudhury, Lalatendu Mohapatra, Biswa Bhusan Das, Bismaya Mohapatra, Samarendra Mishra, Narayan Jena, Mamata Madhi, Chinmaya Sundar Das, Rabi Ray, Alok Mishra, Asaraf Ali, Satya Shiba Das and Ashok Kumar Das.
Similarly, the OPCC now has 46 Secretaries and 32 State Executive Members including Congress Veteran Narasingha Mishra.
Besides, all MLAs, MPs, former OPCC Presidents, AICC office bearers from Odisha and heads of all frontal organizations are the ex-officio Members of the State Unit.
Earlier Odisha Congress In Charge, Dr A Chella Kumar had sent the list for consideration of AICC President after consulting OPCC President Niranjan Patnaik, which has been approved by National Congress President.
While earlier several State Committees including Media Committee and Congress Seva Dal has got new Chiefs, now with reorganization of the Odisha Congress Team, it is certain that OPCC Chief Mr.Patnaik will continue to lead the State Congress for more time, observers say.