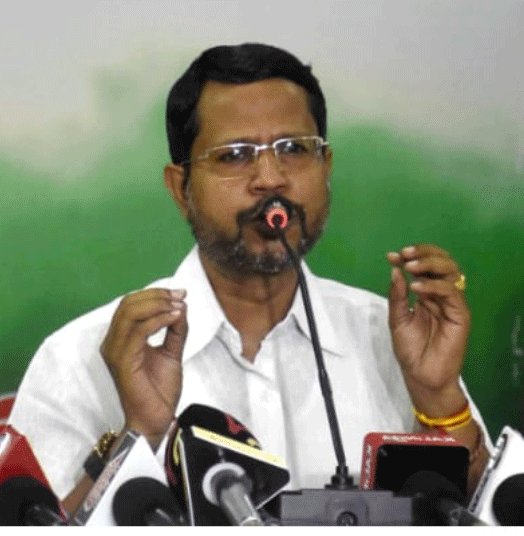 Bhubaneswar: Armed with the Finance Minister's statement in the Assembly regarding per capita loan burden, Odisha Congress on Wednesday demanded white paper on details of borrowings made by the State Government so far.
Holding a press meet here, Congress Spokesperson Prasant Satpathy lashed out at the ruling BJD government for its fiscal mismanagement. He said that the ruling BJD who continuously enjoyed power for the last 21 years has grossly failed to create permanent assets for the State.
"The per capita loan burden of a poor state like Odisha has doubled during a decade. When in the year 2011-12 the loan burden was Rs 9144 now touched a new height of Rs 23,761 in the year 2021-22, which is not at all acceptable," Mr.Satpathy said.
What is more worrisome is the State's total debt burden will still have an upright movement and at the end of this financial year it will be Rs 1,22,917 crore. In 2019 when the per capita loan was Rs 18,228 in the year 2020 it became Rs 23,524 , he claimed.
The Congress leader said, "The State pleading that because of the budget size debt burden is increasing staying within the norms of Fiscal Responsibility & Budget Management (FRBM) Act looks ridiculous,".
The State is spending more than Rs 50,000 crore towards administrative expenses which is less than the State's own income and thus the Government is entirely dependent on the loan to execute its populist measures like Kalia Yojna and others, he pointed out.
Mr.Satapathy further said, "We are not against making loans for a growing economy but certainly we are against its improper utilization. The BJD ruled Government in the State has failed to make appropriate capital investment and to create any long term assets by utilizing the loan taken from different agencies."
The loan taken by the Government is not invested in the valuable sector from where the State can earn its own revenue and can create employment opportunities for unemployed youths, he said.
In every budget there is provision of capital investment but within the last ten years no such investment was made and in fact loan amount spent for the administrative expenses. There is no thrust on value based agriculture, horticulture and floriculture in the State. This is really worrying that the financial health of the State is not good, he added.