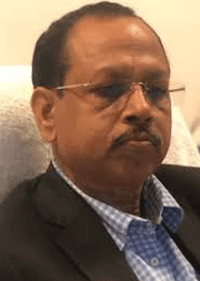 Bhubaneswar: Pradeep Jena, Additional Chief Secretary Disaster Management & Special Relief Commissioner (SRC) Pradeep Jena on Thursday asked the District Collectors, Municipal Commissioners and SPs to keep strict vigilance on the crowd and gathering in public places for Zero Night and New Year celebrations.
The State Government has already imposed restrictions for the containment of Covid-19. The Collectors and SPs asked to conduct random checking at public places such as picnic spots, malls, hooping complexes, hotels, restaurants and parks.
Mr.Jena also asked to impose heavy penalties as decided by the local authorities in case of violation of Covid-19 protocols.
Meanwhile, the State Government has issued Covid guidelines for the month of January. It said picnics in parks, nature clubs, beaches and other picnic spots will not be allowed.
"Zero Night celebration, Welcome to New Year and Christmas Celebration in hotels, clubs, restaurants, parks, convention halls, Kalyan Mandaps, etc. is completely banned across the State. No celebration other than marriage (but not receptions and ancillary functions) is allowed across the State. Funeral rites are allowed with due COVID-19 protocols," the guidelines said.
There shall be strict vigilance on crowding and gathering during the above occasions. No community feast is also allowed. No social gathering, rallies, orchestras, dances and other cultural programmes shall be permitted, it said.
There will be a night curfew in force in all urban areas from 10 PM to 5 AM. There shall be no movement of vehicles except for exigencies on the production of proper evidence.
The guidelines will be effective from 5 AM of 1st January 2022 till 5 AM of 1st February 2022.
As per the order, no educational institutions will organize excursions and picnics till the end of the month. Also, cultural and dance programmes will not be allowed in hotels, parks, malls, convention centres and kalyan mandaps.
During the period, all types of shops, malls shall remain open across the state from 5 AM to 10 PM every day.