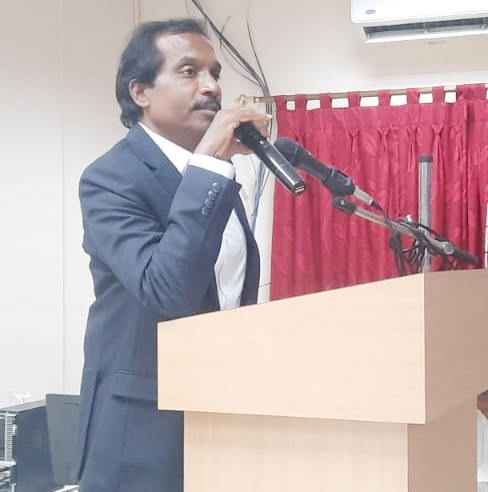 Bhubaneswar: A one day Orientation programme of Electrical Engineers on Smart LED street light in ULBs was held in SUDA Conference Hall today. 
Speaking on the occasion G Mathi Vathanan , Principal Secretary Housing & Urban Development  asked to get themselves acquainted with new technologies.
He said, "Being technocrats, we expect all of you to be in sync with changing and new technologies that can bring efficiency and transparency to your work. That will help achieve the mandate of our 5T initiative of the state." 
This department has a major responsibility of providing street lights in all ULB areas and  advised the engineers to work with commitment and transparency. 
He also asked them to ensure no area in their jurisdiction is without light and all must glow. You are not only Electrical Engineers, but coordinators and responsible for street lights in your area. 
Mr Mathi Vathnan also warned them to avoid any kind of unholy alliance in implementation of street light projects as high quality street lights is a hall mark of the ULBs. 
He advised the engineers to have complete trust on their own merit and they should work without any fear or favour.
Principal Secretary  also instructed for monthly review, grievance redressal and performance evaluation.
Director Municipal Administration Sangramjit Naik in his address told that in the morning a clean road and in evening a bright light in the town is a symbol of good Urban area. 
As electrical engineers it all your responsibility to see all the street lights glow properly. Similarly in case of electrification of kalyanmandaps and colour lights in parks developed in ULBs , you all have a greater responsibility .  
Financial Adviser Sanjaya kumar Parmanik discussed regarding funds availability , expenditure and emphasized timely release of payments , so that things can run smoothly.
Director SUDA & Joint Secretary Sarada prasad Panda putting emphasis on 5T mantra in implementation of the projects in formed that there are 5 lakh smart LED lights are installed replacing all conventional lights.
The proper maintenance supervision and proper coordination with agencies, ULBs and State team is their responsibilities. He highlighted that Odisha is the only State in the Country where all street lights are converted to smart LEDs and maintenance is ensured upto State level.
He insisted on timely reporting of facts which is very much needed. Among the participants 17 electrical engineers 11 maintenance and evaluation experts (electrical) State team from OUIDF, Procurement Specialists and other officials were present.