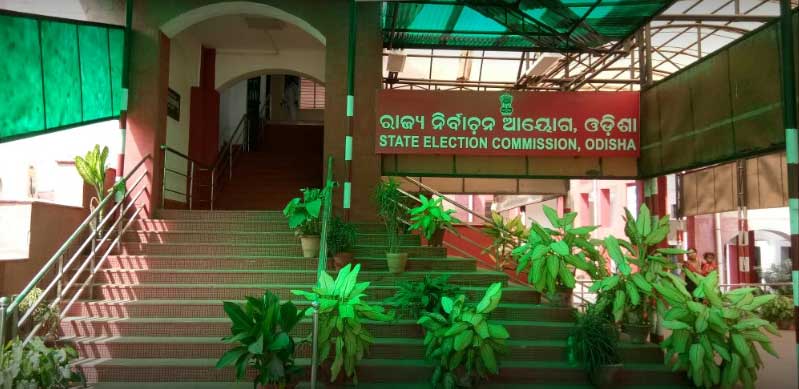 Bhubaneswar: The State Election Commission (SEC) has issued a new set of rules for filing of nominations to contest different posts in the Urban Local Bodies (ULBs) in the upcoming poll on 24 March.
Candidates will have to file nominations in Form—VIII for Councilor, Form VIIIA for Chairperson, Form X for Corporator and Form XA for Mayor.
Any elector who is above 21 years of age on the date of publication of preliminary Electoral Roll 10 February, 2022 is eligible to file the nomination.
An elector, cannot not sign for more than one candidate as proposer/ seconder. If a person has signed more than one nomination paper as proposer/seconder, the nomination paper received first will remain valid.
Candidate has to be an elector of the ULB, but the proposer and seconder will have to be the voter of the concerned ward. They have to deposit a minimal amount from Rs 50 to Rs 250 while submitting the nomination.
The money will be refunded, if candidate withdraws/ nomination rejected/ candidate dies before poll/ candidate is elected.
Forfeiture of deposit if number of votes polled does not exceed 1/8th of the total no. of votes polled (or 10 Percent of votes polled in case of Corporation)
It is mandatory for the contesting candidates to submit two affidavits while filing the nomination papers. The candidate will have to submit one affidavit that he has not more than one spouse living and has not more than two children.
The other one is on containing information pertaining to criminal antecedents/ assets/ liabilities/ educational qualification. They will have to submit a caste certificate too. The affidavits will be uploaded on the district web site and/ or ULB web site.
If an affidavit is not submitted, the Executive Officer (EO) will have to give direction on the nomination paper to produce before scrutiny. If any rival candidate furnishes information contrary to the affidavit by a sworn affidavit, such affidavit shall be disseminated along with the candidate's affidavit.
However, the Commission has made it clear that there will be no rejection of nomination for wrong information or suppressing information in the affidavit.
The scrutiny of nominations for Chairperson/ Mayor will be done first while scrutiny of nominations for Councilor/ Corporator will be done ward-wise starting from ward No. 1 till completion. In case of objection during scrutiny, EO will hold a summary inquiry.
Nomination of a candidate will be rejected if he/she is less than 21 years of age, not registered as a voter in the ULB, not signed the nomination paper, proposer/ seconder have not signed, proposer and seconder are not electors of the ward.
Similarly, if a candidate has not submitted two prescribed affidavits, his/her nomination will be rejected.
Moreover, if he/she has not submitted the original caste certificate (for SC/ST) or not made a deposit, the nomination will be rejected. In case of rejection, the concerned EO will give brief reasons to the candidate.
In case of death of a candidate before the poll is taken, the EO will countermand the polls and report the fact to the Election Commission. Election proceedings shall be started afresh in all respects as if for a new election, the Commission said.