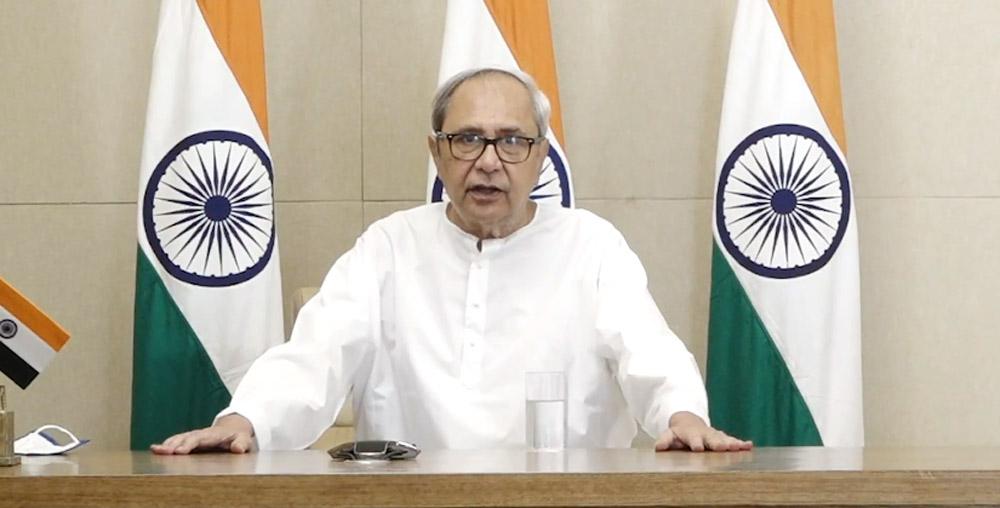 Bhubaneswar: Chief Minister Naveen Patnaik today asked concerned officials to remain fully prepared to tackle the possible third wave of Covid-19 pandemic.
Conveying a high-level meeting on Covid-19, the Chief Minister said, "As per perdition made by experts, if the third wave comes by the end of August. Therefore, we should have to remain fully prepared to deal with the situation."
Even though the situation is under control in the State, it is not complacency. More caution will keep all safe from the virus, he said.
Patnaik asked his officials to ensure strict enforcement of the Covid-19 norms and ensure that people will not gather at one place. He appealed to the people to strictly adhere to Covid-19 rules.
Stating health is top priority of his government, the Chief Minister said emphasis is being given for strengthening the healthcare infrastructure and human resources development.
The district administration has a big responsibility in its hands to ensure that people are able to access hassle free healthcare service, he pointed out.
'Every life is precious' is the basis of State health policy. Therefore everyone starting from the police station IIC & BDO to SP & collector have to ensure there is no problem in delivery of health care services at community health centre (CHC) to district-level, Mr.Patnaik further said.
Sources said that the State has utilized around Rs 2,004 crore to provide livelihood support to various sections of the society, who are affected due to Covid-19 pandemic.
The assistance was given to support the poor, especially small farmers, construction workers, MGNREGS workers, indigenous tribal families, Scheduled Castes, tribal students and mothers of Mission Shakti and street vendors during the pandemic period.
Chief Secretary SC Mahapatra who was also present at the meeting emphasized on the vaccination of teachers and school staff before reopening of schools for Classes X and XII in the State schedule for July 26.

Additional Chief Secretary, Health, PK Mohapatra briefed about the preparations for the third wave during the meeting while Special Relief Commissioner PK Jena spoke about the implementation of the Chief Minister's Covid package.
Secretary to CM VK Pandian coordinated the meeting.