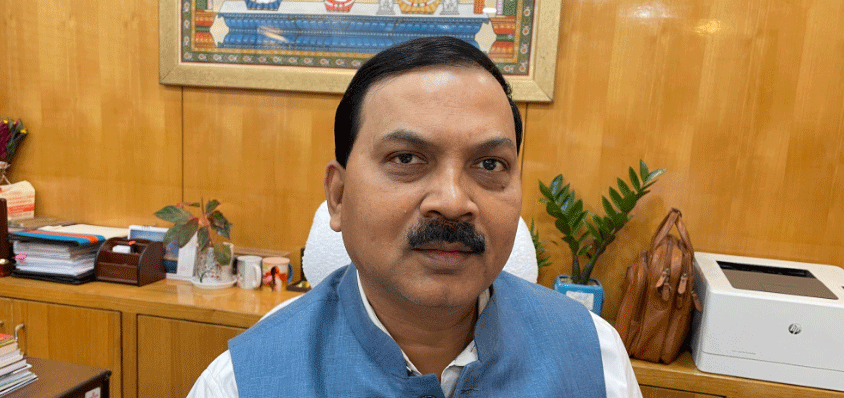 Bhubaneswar: Nineteen Districts of Odisha have been selected for the National Award for outstanding achievements in computerization of land registration records in the State.
Additional Chief Secretary, Revenue and Disaster Management Department, Satyabrata Sahu said that a total of 75 districts across the country have been selected for Platinum Category Award for their outstanding performance in six categories under the Digital India Land Records Modernization Programme (DILRMP).
Out of these, 19 districts are from Odisha. The 19 Odisha districts have computerised over 99 per cent land records, he said.
In the coming days, the District Collectors of these districts will be awarded in a function organized by the Ministry of Rural Development in New Delhi.
The districts selected for Platinum Award are Angul, Boudh, Bargarh, Bhadrak, Deogarh, Dhenkanal, Gajapati, Ganjam, Jagatsinghpur, Jajpur, Kendrapada, Keonjhar, Khurda, Koraput, Nabarangpur, Nayagarh, Nuapada, Rayagada and Sambalpur.
This was informed by the Revenue and Disaster Management Department in the Governing Body meeting of Odisha Land Records Modernization Society (OLRMS) held under the chairmanship of Chief Secretary Suresh Chandra Mahapatra here on Wednesday.
Hi-tech survey is currently being implemented in five districts namely Deogarh, Sundergarh, Balangir, Sambalpur and Subarnapur.
While the survey work has been completed in Deogarh district, the work has reached its final stage in Subarnapur district.
Mr. Sahu informed that steps have been taken to speed up the survey work in Sundergarh district.
It has been decided to conduct the hi-tech survey in the remaining districts of Odisha. In this regard, a decision will be taken after ORSAC sends a detailed proposal to the Revenue and Disaster Management Department, the ACS informed.
It was decided in the meeting to provide a three-month training to licensed surveyors after being affiliated to public and private polytechnic colleges.
The agenda for the meeting was presented by Shasadhar Nayak, Additional Secretary, Revenue Department. Compliance of the decisions taken at the last Governing Body meeting were also reviewed.
Among others, Dhaneshwar Mallick, Secretary, Law Department, Mr. Prafulla Kumar Mallick, Chief Executive Officer of ORSAC, Additional Secretary, Finance Department, Manoj Kumar Patnaik, Chief Executive Officer, OCAC, were present in the meeting.
Senior officers of various other departments, DGM of BSNL and senior officers of NIC and senior officers of Revenue Department were also present at the meeting.