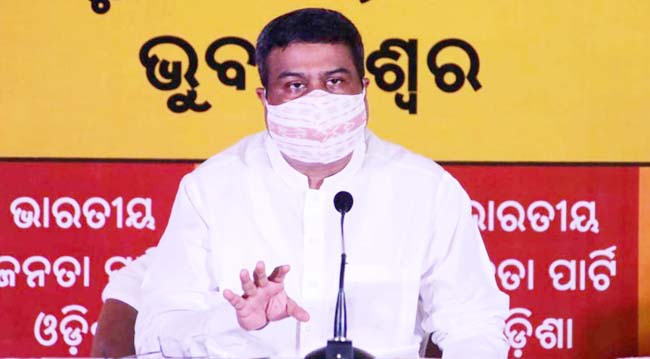 Union Minister Dharmendra Pradhan has assured  that the Minimum Support Price for farmers will continue to remain in force in the Country
"It is a false propaganda that MSP will be abolished after passage of the farm bills. It will continue in the country as well as in the state," he said in a Press Meet held on 3 October.

Minister said that there is provision to eliminate middlemen and 'dalal' from the system.  
"As Prime Minister Narendra Modi is committed to ensure better prices to farmers, the MSP will continue to remain in force," Pradhan said while rejecting the opposition campaign against the NDA government.

Despite the misinformation, MSP on paddy and wheat increased by 150 per cent and 135 per cent respectively post 2014. MSP of oil seeds and pulses also witnessed unprecedented growth under the Modi government, Mr.Pradhan said
The 'farmer friendly' agricultural reforms will boost income of farmers, Minister said and these moves will make farmers self- reliant and empower crores of farmers across the country including those in Odisha.
Prime Minister Mr.Modi has always worked for empowering farmer's right from sowing to selling of their produces." Be it taking policy initiatives to address issues of farm credit, providing higher MSP, or providing record budgetary allocations,
Prime Minister Modi's pro farmer policies have helped our farmers," Union Minister sai
Mr.Pradhan said some people, who have a history of exploiting farmers, however, continue to want to do so by spreading false information on the agrarian reforms. "People who were in power for decades are misguiding and instigating farmers to exploit the old system," Minister added.

Mr.Pradhan said farmers and villagers are the central point to Prime Minister Modi's vision of Atma Nirbhar Bharat.
He said that recently passed farm bills will end local monopolies and give freedom to Indian farmers to sell their produce at the market of their choice, facilitate investment and new technologies in farming and contribute to the prosperity of farmers.

Terming farmers as "Annadata", Pradhan said the much needed reforms will ensure farmers reap the benefits of these reforms and pave the way for India to become an agricultural powerhouse.
Governing BJD, however, raised a question on Union Minister's assurance on the Central Government's continuance of the MSP.

Whatever Minister is saying is not part of the Bill. There is no mention in the Bill that MSP is a commitment of the Government of India," said BJD Lawmaker and former Minister Pratap Kesari Deb.