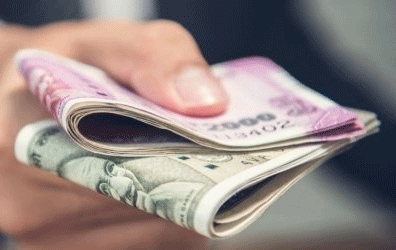 Bhubaneswar: Despite several requests made by the State Government, the performance of commercial banks in lending credit to Micro, Small and Medium Enterprises (MSME) units in the State is not satisfactory.
The commercial banks had provided loans to the tune of Rs 8,601.78 crore to 1,36,354 MSME units during the first quarter of the current financial year 2021-22.
However, during the first three months of last fiscal, the banks had provided Rs 8,873.93 crore to 2,17,109 units.
Though the amount is slightly increased this year, it is not satisfactory as the number of beneficiaries have drastically come down.
Last year, there was lockdown and shutdowns, but this year, no such enforcement has been effected, said sources.
Moreover, if the amount is compared to the year 2019-20, which was a normal year, the banks have failed to meet the goal, said an official.
The commercial banks in Odisha had provided loansamounting Rs 10,982 crore to 2,99,968 units during the first quarter of 2019-20.
Similarly, the credit coverage to small and medium enterprises has also decreased in the State during the first quarter.
While 1,79,905 small enterprises have received credit during April to June of 2020, it has come down to 1,51,689 in the same period of this year.
The number of medium enterprises has also gone down to 20,350 in 2021 (April to June) compared to 48,913 in 2020 (April to June).
The performance of implementation of PMEGP is also not up to the mark.
For FY 2021-22, Rs 183.50 crore margin money target has been assigned to different banks which was a 31.78 per cent increase from the previous financial year target.
Banks in Odisha have achieved the margin money target of Rs 26.11 crore as on August 31, 2021. Further, banks in Odisha have sanctioned 628 PMEGP proposals during the current year 2021-22 up to August against annual target of 6000 accounts.
Till August this year, the State Government has forwarded 5,407 proposals under the PMEGP Scheme, of which only 628 were sanctioned and 1,364 were rejected.
As many as 3,538 applications are still pending with the concerned banks.