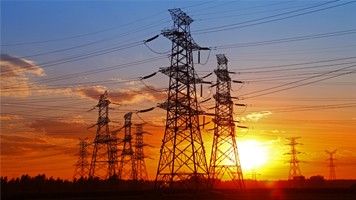 Bhubaneswar: In a bid to lessen the loss of power distribution companies, a revamped distribution sector scheme – a reforms-based and results linked scheme- has been adopted with the objective of improving the quality and reliability of power supply to consumers through a financially sustainable and operationally efficient distribution sector.
The scheme aims to reduce the AT&C losses to pan-India levels of 12-15 per cent and Average Cost of Supply (ACS) – Average Revenue Realized (ARR) gap to zero by 2024-25.
According to officials, it has an outlay of Rs 3,03,758 crore. Under the scheme, eligible DISCOMs would be provided financial support for up-gradation of the Distribution Infrastructure and Smart Metering Systems for the network as well as prepaid smart metering systems for consumers, he pointed out.
The funding against the works other than prepaid smart metering and system metering would be contingent upon DISCOMs meeting the pre- qualifying criteria and achieving at least 60 per cent marks on the result evaluation matrix formulated on the basis of action plans for loss reduction and work plans of DISCOMs agreed upon by the Union Government.
Under the liquidity infusion scheme, official sources said the State Governments are required to give undertaking to liquidate the payments due to DISCOMs on account of electricity dues of Government Departments/attached offices, and also to install smart prepaid or prepaid meters in Government department offices etc.
It said that he State Governments are also required to give undertaking to clear the dues of subsidies and to put in place a system such that the bills for subsidies are raised by DISCOMs and paid upfront every quarter, notify subsidy of the State Government per unit of consumption for each consumer category.
The Union Government has also provided additional borrowing permissions to the extent of 0.05 per cent of the State GSDP each linked to reduction of AT& C losses and ACS-ARR gap for the year FY 2020-21, he said.
Based on the recommendations of the Fifteenth Finance Commission, the Centre has also decided to provide performance based additional borrowing space of 0.50 per cent of Gross State Domestic Product (GSDP) to States on certain performance criteria in the power sector.
In addition, corporate governance guidelines have also been communicated recently to States with an advice that future release of funds by PFC and REC against loans or Government schemes would be made considering the rating of DISCOMs against these guidelines, officials added.
As per information made available by Power Finance Corporation (PFC) Ltd, the financial losses of power distribution utilities in all the States in the country have reduced from Rs 54,558 crore in the year 2014-15 to Rs 32,898 crore in 2019-20, sources said.
Further, the Aggregate Technical & Commercial (AT&C) losses have reduced from 25.72 per cent in the year 2014-15 to 21.83 per cent in 2019- 20, the sources said.
Notably, the four power distribution companies (DISCOM)s or power distribution utilities in Odisha have incurred a loss of Rs 5899 crore in a period of six years from 2014-15 to 2019-20.
Union Ministry of Power and New & Renewable Energy sources said that as per information the four DISCOMs—CESU, NESCO, SOUTHCO and WESCO have reported loss to the tune of Rs 882 crore in the year 2014- 15, Rs 931 crore in 2015-16, Rs 913 crore in 2015-16, Rs 792 crore in 2016-17, Rs 1539 crore in 2017-18 and Rs 842 crore in 2018-19.
In terms of the company, CESU suffered a heavy loss of Rs 2323 crore during the six years, followed by WESCO which reported a loss of Rs 1464 crore, SOUTHCO (Rs 1284 crore) and NESCO (Rs 827 crore). Now these DISCOMs have been taken over by Tata Power.