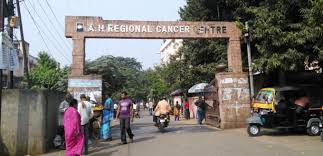 Bhubaneswar: In an aim to accommodate more patients, the State Government has enhanced the number of beds at Acharya Harihar Post Graduate Institute of Cancer (AHPGIC) from 281 to 507.
"In order to provide affordable & quality health care to the general public, the Government, after careful consideration, has been pleased to enhance the bed strength of AHPGIC, Cuttack from existing 281 to 507," Health Department said in a notification.
The State Government has taken this decision after noticing that the patients and their relatives suffered a lot to get admission and treatment at the premier cancer hospital of Odisha.
Due to nonavailability of amenities, many of the patients and their attendants are forced to wait under the open sky on the hospital premises.
Recently, following the intervention of Chief Secretary SC Mahapatra rest sheds were opened on the premises of AHPGIC for the comfort of patients and their attendants.
The 281-bed government-run cancer hospital gets 700 to 1,000 patients from across the State daily. Of them, around 350 visit the hospital for radiation every day and 500 for diagnosis and treatment.
Many of them stay in the open for at least five to seven days till availability of their diagnosis reports. After publication of a news item on patients waiting under trees as AHPGIC struggles for space to house them in various media, the Government has taken this decision, source said.