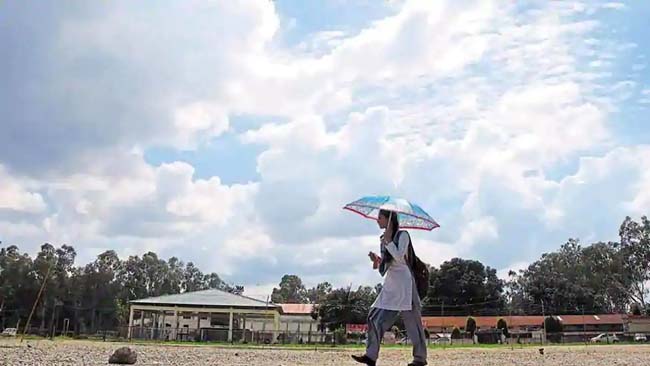 The South West Monsoon, which overstayed for about a fortnight in Odisha this time, finally said good bye to this coastal state on Wednesday.
Though it is said to be a normal monsoon this year, the IMD said the state received 1302.9 mm rainfall against the long-term average (LPA) rainfall 1251.2 mm (104 per cent of LPA) between June 1 and October 28.
Referring to the seasonal rainfall, the IMD said that from June 1 to September 30, the state received 99 per cent of LPA rainfall.
Of the 30 districts in Odisha, Malkangiri and Jharsuguda received excess rainfall of +43 per cent and +25 per cent respectively. While deficient rainfall occurred in Khurda (-28 per cent), Puri (-25 per cent), Balasore (-24 per cent), Gajapati (-23 per cent) and Jajpur (20 per cent), the remaining 23 districts received normal rainfall during the season (June 1 to September 30).
In terms of month-to-month variation in rainfall, the rainfall in Odisha during the month of June, July, August and September were 115 per cent, 65 per cent, 140 per cent and 68 per cent of LPA respectively. Besides, the rainfall from October 1 to 28 has been 162.1 mm against the LPA value of 95. 9 mm (169 per cent of LPA), the IMD said.
Out of 30 districts, 18 districts received large excess (+60 per cent or more than LPA) rainfall, 5 districts received excess (+20 per cent and more than LPA but less than LPA) and the remaining 7 districts received normal rainfall.While Kerala saw the onset of monsoon on June 1, it arrived in Odisha was on June 11. The monsoon covered the entire Odisha on June 13.The beginning of monsoon rainfall was good in Odisha with 115 per cent rainfall of LPA in June.The IMD also said that this time, a total of 9 low pressures formed over Bay Bengal from June to September of which five consecutively formed in August caused excess rainfall (140 per cent of LPA) over Odisha.
The state had received very high rainfall (129. 7 mm) on August 26 and 27 causing floods in some districts.
The state had received deficient rainfall in July due to the absence of low pressure (only one low pressure formed during July 5 and 7) and drifting of the monsoon trough from the eastern part to the northern position close to the foothills of the Himalayas.
The withdrawal of the monsoon this year was considerably delayed due to the formation of three consecutive low pressures in October. In 2010, the monsoon had withdrawn from Odisha the same day in October.