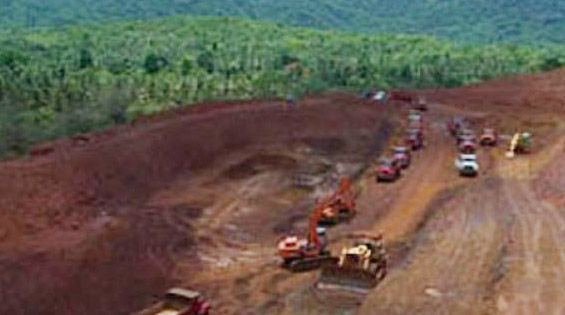 Bhubaneswar: While Odisha is showing sign of prosperity, thanks to Mineral Sector Revenue continues to rise and by 30 June, 2022, as it has collected Rs.11,527 Crore, while the State Government is eying to gather Rs.43,444 Crore during 2022-23 from this premium sector.
The share of non tax revenue is Rs.48,200 Crore during 2022-23, Lion Share comes from Mineral Sector, which is set at Rs.43,444 Crore and this collection has exceeded the devolution from the Union Government by a substantial margin. Grants from Center is expected at Rs.32,789 Crore.
State Government has set a target of collecting Rs.94,200 Crore from both Tax and Non Tax Revenue during 2022-23 out of which Non Tax Revenue target is Rs.48,200. During last three months State has been able to collect Rs.12,858 Crore from Non Tax Revenue sources, while Rs.11,527 is from non Ferrous Mining and Metallurgical Industries.
Each year Mineral Revenue is rising as on 30 June, 2020, State has been able to collect Rs. 2990 Crore and as on 30 June, 2021, it generated Rs.9378 Crore, while as on 30 June 2022, state has been able to collect Rs.2149 Crore more during the corresponding period.
Latest Statement of Revenue Collection shows that while State Government has been able to mop up Rs.95,004 Crore of Tax and Non Tax Revenue during 2021-22, Budget Estimate for 2022-23 reveals that a lower target of Rs.94,200 Crore has been set.
So far Own Tax Revenue collection is concerned, during FY 2022-23, it is expected that Rs.46,000 Crore will be collected, which is more than Rs.5000 Crore during 2021-22. Rs.40,748 Crore was collected during 2021-22 from Own Tax sources.
On Own Tax Revenue front, poor performance is reported from collection of Electricity Duty, which is likely to improve as the State Government is trying hard to save the situation. There is some improvement in collection of taxes on vehicles.
By 30 June, Rs.10,740 Crore was collected from Own Tax sources, which was more than the collection as on 30 June, 2021. By 30 June, 2021 Rs.8185 Crore was collected by the State Government.
Total Revenue Receipts during 2022-23 will be Rs.1,63,966 Crore, which constitute, Tax, Non Tax and Central Transfers.
Total Revenue Receipts during 2021-22 was Rs.1,53,059 Crore and it is expected to rise more during the year as both Tax and Non Tax Revenue collection is likely to boost, thanks to overdrive of the officials in Mineral Bearing Zones.
Central Transfers are falling and it is a cause of concern for the State Government. However due to surge in income inside the State, Odisha Government is reaping benefits and hopeful about making available funds for development programs, officials admit.