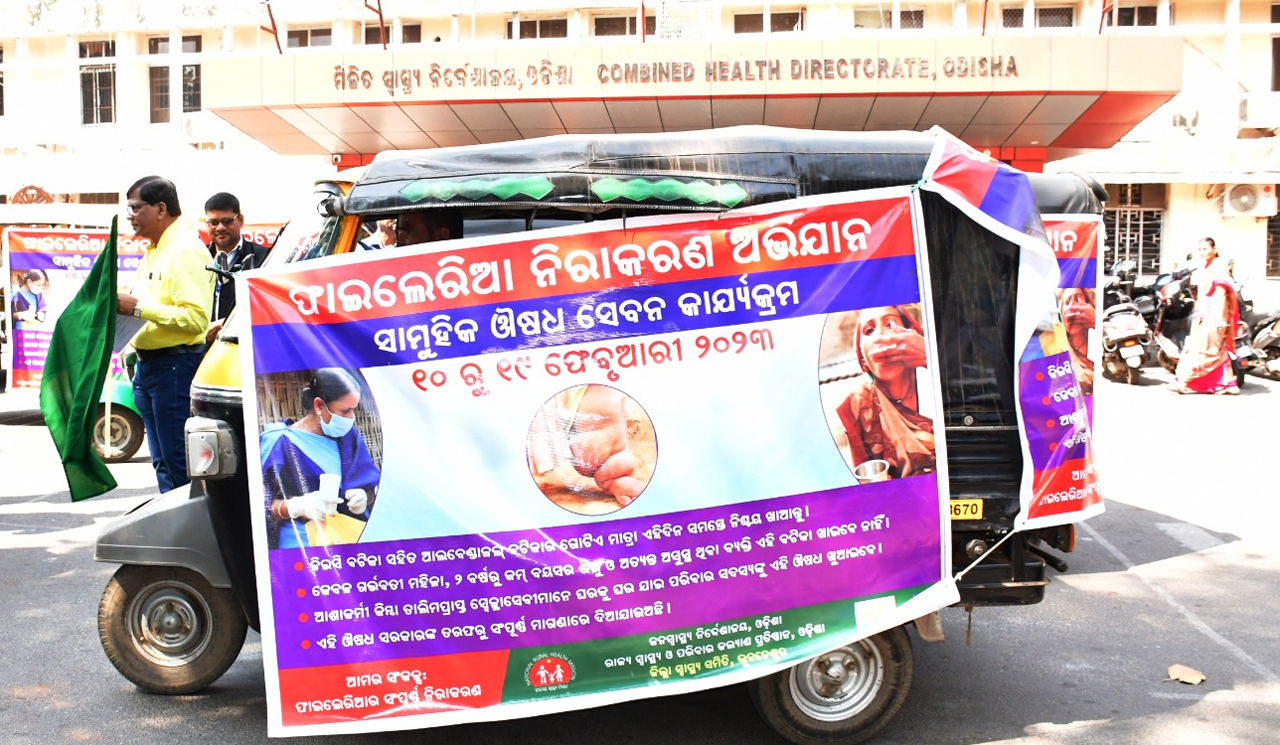 Bhubaneswar: The State Government will organize a mass drug administration (MDA) campaign from February 10, 2023 for elimination of Lymphatic Filariasis (LF) in 10 endemic districts of the state.
The campaign would be launched in 10 Lymphatic Filariasis endemic districts of Balasore, Bhadrak, Bolangir, Cuttack, Kalahandi, Kandhamal, Khurda, Nayagarh, Nuapada and Rayagada Keeping in mind India's commitment to eliminate filariasis by 2027.
Around 51,371 trained drug administrators including ASHAs will visit every household in 10 districts to ensure drug consumption to 1,36,06,948 beneficiaries, officials said.
To supervise the MDA, 5111 supervisors are also deployed to ensure the quality of the programme.
A state level media sensitization workshop was organized here on Thursday by the Health Department in collaboration with Global Health Strategies with an objective to facilitate comprehensive dissemination of information that highlights the debility caused by Lymphatic Filariasis.
At the workshop experts said Filariasis is one of the leading causes of long-term disability worldwide. Commonly acquired in childhood but manifested in adulthood, this infection damages the lymphatic system and if left untreated, causes abnormal swelling of the body parts which is irreversible.