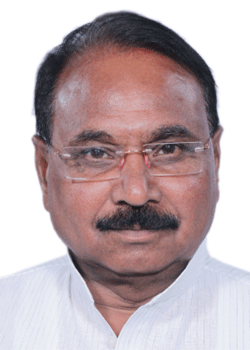 New Delhi: To promote women-led entrepreneurs, the Government of India has extended financial support of Rs 1060.02 crore to 19,054 women-owned MSMEs in Odisha during four years including the current financial year of 2023-24.
This was informed by Union Minister of State (MoS) for MSME, Bhanu Pratap Singh Verma in Lok Sabha on Thursday.
Shri Verma said 59,003 women-owned Micro, Small and Medium Enterprises (MSMEs) in Odisha have registered on Udyam Registration Portal from July, 2020 till February 7, 2023. Of which, 57,922 are micro units, 1,044 are small units and 37 are medium enterprises, he said.
Similarly, financial support of Rs 1060.02 crore has been given to 19,054 women-owned MSMEs under Credit Guarantee Scheme for Micro and Small Enterprises in between financial years 2019-20 to 2022-23 (till December).
Credit support of Rs 195.71 crore has been given to 4214 women-led MSMEs during FY 2019-20, while the number of MSMEs increased to 4317 in 2020-21. But, the credit flow came down to Rs 192.88 crore in 2020-21.
Similarly, a total of 5032 women owned MSMEs have received an amount of Rs 308.13 crore under the Credit Guarantee Scheme during the financial year 2021-22.
During the current financial year (upto December), Rs 363.30 crore has been sanctioned to 5491 such MSME units, said the Union Minister.
Informing about the steps taken by the Centre for the women-led MSMEs, Shri Verma said Rs.5 lakh crore Emergency Credit Line Guarantee Scheme has been floated for business, including MSMEs while provision of Rs 50,000 crore equity infusion made through Self Reliant India Fund.
There is no need to float global tenders for procurement up to Rs. 200 crores and non-tax benefits have been extended for 3 years in case of an upward change in status of MSMEs, he said.
Further, 3 percent provision for procurement from the women owned MSEs has been made under Public Procurement Policy.
To support women entrepreneurs, with effect from December 2022, concession of 10 percent guarantee fee and enhanced guarantee coverage of 85 percent against 75 percent in other cases has been introduced in respect of loans given to women entrepreneurs under Credit Guarantee Scheme for Micro and Small Enterprises.