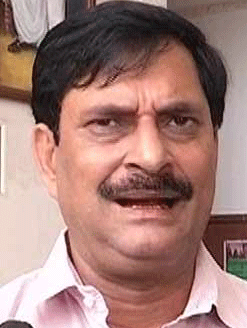 Bhubaneswar: The Annual Matriculation Examination results will be declared by the end of this month, said School and Mass Education Minister Samir Ranjan Dash here on Sunday.
Following Chief Minister Naveen Patnaik's order, Board of Secondary Education (BSE), Odisha has cancelled the Annual Matriculation (Class X) Examination in view of the prevailing Covid-19 situation. The results will be announced based on performance of the students in class IX and school tests.
"As per our earlier decision, we are preparing to announce the Annual High School Certificate (HSC) exam results by June end. I hope that the Board will succeed to declare the results within the prescribed time," Mr.Dash said. Over 70 per cent work for announcement of the result has been completed so far, sources said.
Due to Covid-19, the Government has decided to conduct virtual classes for students of secondary classes through YouTube live streaming. The classes will be streamed from Monday to Friday from 10.45 AM to 1 PM with 4 periods of 30 minutes duration each, Mr.Dash said.
Asked about reopening of schools, he said, "At present we are unable to say anything about this. Considering the situation arising out of the Covid, the Chief Minister will take decision."
The Board of Secondary Education has adopted modalities to award marks for Class X examinations.
The marks for School Regular (SR) and Quasi Regular (QR) students will be given based on their performances at half yearly & annual examinations of Class IX and second, third and fourth practice tests of Class X.
According to the BSE, 40 per cent weightage will be given to highest marks secured in Class-IX examinations in each subject, while 60 per cent weightage will be given to Class X performance. Two highest marks in all subjects out of three practice tests conducted in Class-X will be given weightage of 30 per cent each.