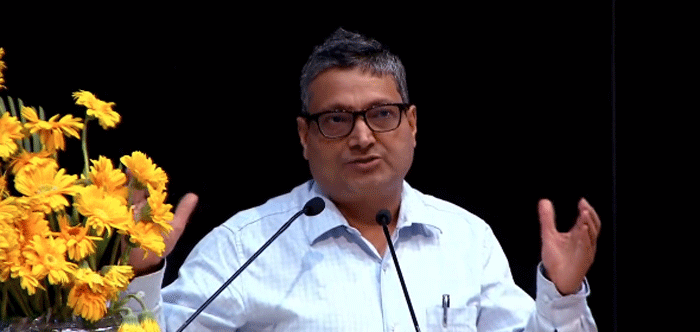 Bhubaneswar: Chandra Shekhar Kumar, Additional Secretary, Ministry of Panchayati Raj, Government of India has said that constant efforts are taken up to sensitize Members of Panchayati Raj Institutions (PRI) about achievement of Major Goals under Sustainable Development Goals(SDG).
Dr.Kumar was addressing the National Workshop on Localization of Sustainable Development Goals in Gram Panchayats through Adopting Thematic Approaches.
He elaborated that this National Workshop strived to sensitize the PRIs about the major goals under the LSDGs Theme 3 on Child Friendly Panchayat , 100 Percent eenrolment in the school/Anganwadi, Reducing Drop-out ratio, 100 Percent Birth registration and birth certificate and 100 Percent Registration of pregnancy, Full ANC and PNC, 100 Percent Aadhar Enrolment, 100 Percent Institutional Delivery, Quality Education, 100 Percent Immunization of children.
Similarly 100 Percent child labour free, No Trafficking cases, (k) Ensure protected environment from all kinds of violence against children, and the major goals under Theme 9 on Women Friendly Panchayat : 100 Percent immunisation of pregnant women,100 Percent Birth registration of girls, 100 Percent marriage registration, Safe commutation for school/college going girls, Reduce crimes against women and girls, Women's participation in all six statutory committees and Mahila Sabha on a regular basis, Improve participation of women in socio-political, economic activities and participation in community-based organizations.
Dr. Kumar, Additional Secretary, Ministry of Panchayati Raj in his address highlighted that resources under various Women & Children specific schemes (Mission Shakti, Kishori Shakti Yojana, NRLM, Ujjawala, One Stop Centre, Pradhan Mantri Matru Vandana Yojana (PMMVY), Samagra Shiksha Abhiyan, Mid-Day-Meal Scheme, National Health Mission, Poshan Abhiyan, Beti Bachao Beti Padhao, Ayushman Bharat (National Health Protection Mission), ICDS, Mission Vatsalaya, Sukanya Samriddhi Scheme) being implemented by Central and State Governments need to be converged at Gram Panchayat level to saturate the requirement and attain SDGs through local level interventions.
Dr. Kumar also emphasized on proper convergence of all flagship schemes at Gram Panchayat level adopting 'whole of government and whole of society' approach ensuring transparency and accountability and usage of digital technology to localize and achieve the SDGs by 2030.