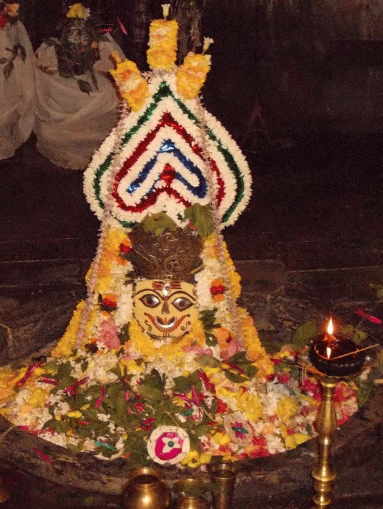 Major Temples across the State reopened on Sunday for devotees after remaining closed for nearly nine months.
However these temples are opened with COVID-19 guidelines issued by the State Authorities.
The major temples included Baba Akhandalamani Mahadev Temple in Aaradi, Bhadrakh, Shree Baladevjew Temple in Kendrapara , Maa Samaleswari Temple in Sambalpur and Mata Taratarini Temple in Ganjam.
The devotees were allowed to enter into the temples adhering to COVID-19 norms for darshan of deities while temple authorities made special arrangements for smooth darshan of devotees in a disciplined manner.
The doors at the Baba Akhandalamani Temple opened at 7.00 am and the general darshan was allowed till 5.00 pm. Wearing mask and sanitizing their hands, the devotees entered the temple for darshan after showing their ID proofs.
However, they were restricted to carry flowers, diyas and offerings for worshipping the deity inside the temple.
Even, the special puja and dining are also prohibited inside the temple in view of possible spread of Corona Virus.
At Shree Baladevjew Temple, the restrictions, the devotees were allowed to offer prayer from Aruna Stambha (Sun Pillar) at the shrine.
The famous shrine of Maa Samaleswari Temple in Sambalpur reopened only for local residents with Covid restrictions. The devotees started entering the temple at 6.00 am for darshan of the presiding deity of Sambalpur.
Similarly, the Mata Taratarini Temple doors were opened for devotees following rituals of deities conducted by the servitors and priests early in the morning.
The devotees were permitted to enter into the temple with restrictions.
The Shree Jagannath Temple in Puri and Lord Lingaraj Temple in Bhubaneswar also opened for all devotees from Sunday. The devotees were allowed into these temples after furnishing COVID-19 negative certificate at the entrance.
The Maa Biraja Temple, one of the major 'shakti peeths' in Odisha, reopened for devotees from December 29.