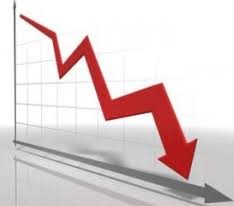 Slowing down of funds flow from the Central kitty has come as a major worry for the financial administrators in the State even as it has chalked out an ambitious annual Budget with the hope that the Union Government will be able to fund its required amount of share during the COVID-19 pandemic.
Odisha Government is expecting Rs.36,299.74 crore from the Centre as share from different taxes.
However, till end of December the receipt was only Rs.17,203.25 crore in this connection, said officials.
Similarly, as per budgetary estimate during current fiscal year, the officials said, the State Government is to get Rs.32,000.26 crore as grants from the Union Government against which only Rs.16,354.64 crore has been received till end of December 2020.
In comparison to the last financial year, the receipt from share tax till December was 22.50 per cent less and with respect to grants from Centre the receipt of the State government was 17.81 per cent less during period.
Because of slow disbursement of share tax and grants from centre, the State government is facing a tough time, feel financial experts.
During the first nine months of the current fiscal, the total revenue receipts from all sources of State Government was only about 54 per cent and it may be very difficult to achieve the balance 46 per cent in the last 3 months of the financial year.
As per budgetary estimates, State Government is expecting revenue receipts of Rs.1,24,300 crore from all sources. But the collection was Rs.67,543. 59 crore till December end.
However, despite the Covid-19 pandemic, receipt from own tax and non-tax revenue are satisfactory.
While a target of Rs.38,350 crore has been fixed for own tax revenue during 2020-21 financial year, State was able to collect Rs.21,961.80 crore till December end.
With respect to non-tax revenue, the budgetary estimate of State Government was fixed at Rs. 17,650 crore for 2020-21 against which Rs 12,023.90 crore was collected till end of December.
Against a projection of Rs.56,000 crore from both own tax and non- tax revenue for current fiscal year, till last December the receipt was Rs.33,985.70 crore.
Notably, such revenue collection is 5.76 per cent higher than the corresponding period of the previous financial year due to State Government's overdrive to collect more revenue form its own sources after funds flow from the Centre dwindled.
While grants from Centre are not percolating, the Union Government is allowing the State to go for more open market borrowings and the Reserve Bank of India has allowed open market borrowing of Rs.19,146 crore during the current year.
Recently, RBI allowed Rs.1429 crore open market borrowing.
Experts opine that while spending by various development departments have slowed down during the COVID-19 pandemic, opting for more open market borrowings will not help the economy.
But, officials said that if requirement arises, the State Government may go for more market borrowing as Odisha is in its permissible limit of debt stock management.