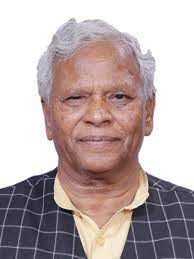 New Delhi: National Water Development Agency (NWDA) has been taking up Inter Linking of Rivers for development of Water Resources and in the process the Feasibility Report (FR) of Mahanadi-Godavari River Inter Linking is completed.
Similarly Subarnarekha-Mahanadi Inter Linking Feasibility Report is also completed.
Similarly Subarnarekha-Damodar River Feasibility Report is ready, said Union Minister of State Jal Shakti, Ratan Lal Kataria.
Union Minister has informed Lok Sabha on 18 March in this regard.
He said Mahanadi (Manibhadra) to Godavari (Dowlaiswaram) Link will cover Odisha, Jharkhand, Chhatisgarh, Andhra Pradesh, Telengana, Madhya Pradesh and Karnataka.
River Subarnarekha-Mahanadi Link is concerned to West Bengal and Odisha.
The National Perspective Plan (NPP) prepared by the Union Government for Water Resource Development envisages Inter Basin Transfer of water.
This is done for transferring water from Water Surplus Basins to Water Deficit Basins.
Under NPP the National Water Development Agency (NWDA) has identified 30 Links and 16 are under Peninsular Component and 14 under Himalayan Component.
Mahanadi-Godavari Connect is under Peninsular Component for which FR is completed.
Minister said the Inter Linking of River program is carried out in a consultative manner and efforts have been made for building consensus among the concerned states.
Minister said Godavari-Cauvery Link project is planned in two phases.
Phase I relates to identifying the surplus water in Godavari Basin without affecting the interests of the Co-Basin States and transferring these waters up to Cauvery through Godavari-Cauvery Link Project.
Linking Brahmaputra-Ganga-Subarnarekha- Mahandai-Godavari will be taken up in Phase II, thus enriching the Phase I with suitable modifications.
National Task Force for Interlinking Rivers have been constituted and consultation among the states.
In the meantime Godavari-Cauvery Draft Detailed Project Report (DPR) is ready considering Phase I Option only.
While FRs and DPRs are ready, decision on execution has not been taken as Inter Linking River Projects has not reached the stage of execution, said Minister.
So no funds are allocated for the Inter Linking of Rivers Projects, admitted the Union Minister.