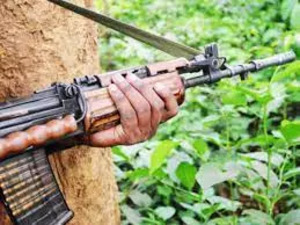 Bhubaneswar: The overall Left-wing extremism (LWE) scenario in the State has remained well under control during 2022 and only 27 Maoist-related incidents were reported in the State during last year, as per Home Department White Paper tabled in the Assembly on Monday.
In the year, seven LWE cadres were killed during encounters by security forces while 12 Maoist were arrested. Moreover, three Maoists have surrendered before police in 2022, it said.   
As many as eight civilians were killed during 12 exchanges of fire incidents and three security personnel attained martyrdom.
The police have opened fire 14 times during the calendar year of 2022. However, the details of the firing incidents have not been mentioned in the paper.
A total 1,78,190 cognizable cases including 1379 murder, 626 dacoity, 2998 robbery, 5467 burglary, 14,893 theft, 5352 swindling, 2248 rioting, 3184 rape, 11,663 motor vehicle accident and 1,30,380 miscellaneous cases were reported in the state during 2022.
Out of the 1,78,190 cognizable offence cases, 1,69,735 cases were based on true incidents and chargesheets have been framed against 1,18,547 cases, it said.
Similarly, the state police, till December last, filed chargesheets against 640 murder cases, 329 dacoity cases, 1336 loot cases, 1800 burglary, 5859 theft, 1360 swindling, 1361 rioting, 2237 rape cases and 7151 MV cases.
Out of 19 economic offence cases filed during 2022, chargesheets were filed against seven cases.
Similarly, the state police has registered 1983 cyber crime cases in the year, of which chargesheets were filed against 272 cases and 441 accused were arrested.
The state has lodged 263 dowry cases during the year while chargesheets were filed against only 119 cases. Of 106 dowry related suicide cases, chargesheets were framed against 89 cases.
No terrorist activity has been noticed in the state during 2022 and based on intelligence inputs, the terrorist activities have been contained effectively. However, advisories and alert messages are being issued to all SPs from time to time on possible terrorist activities in the state, it added.