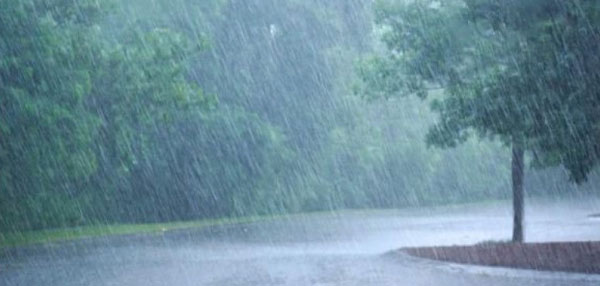 Bhubaneswar:  A fresh low pressure area has formed over Northwest adjoining West-central Bay of Bengal off North Andhra Pradesh ­and south Odisha coasts.
Under its influence, heavy rainfall started in some places of the State including capital city Bhubaneswar and will continue to occur till Monday morning, the India Meteorological Department (IMD) said on Saturday.
Light to moderate rain has occurred at most places over the districts of Odisha today. Heavy rainfall recorded at one or two places over the districts of Jagatsinghpur, Cuttack, Keonjhar, Gajapati, Malkangiri and Koraput during the day.
Heavy rainfall is likely to occur at few places in Malkangiri, Koraput, Rayagada, Gajapati, Ganjam, Puri, Khurda, Kandhamal, Kalahandi, Nawarangpur district till Sunday morning.
Thunderstorm with lightning activity may also happen at one or two places over the districts of Balasore, Bhadrak, Jajpur, Kendrapara, Cuttack, Jagatsinghpur, Puri, Khurda, Nayagarh, Ganjam, Gajapati, Keonjhar, Mayurbhanj, Angul, Dhenkanal, the IMD said.
Similarly, heavy rainfall would occur in Koraput, Malkangiri, Nawarangpur, Nuapada, Kalahandi,Kandhamal, Gajapati and Rayagada districts, on Sunday.
As per the IMD, light to moderate rainfall is likely to occur in several parts of coastal Odisha, south and interior pockets of the State in the next three to four days.