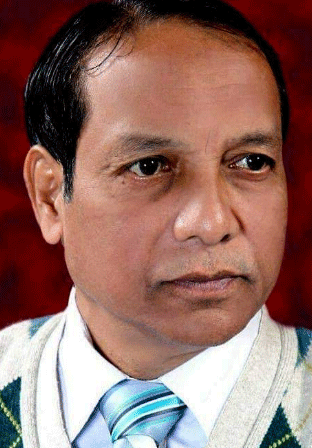 Tall leaders from Odisha including Governor Ganeshi Lal and Chief Minister Naveen Patnaik condoled the death of veteran tribal leader and Padampur MLA Bijay Ranjan Singh Bariha,
Mr.Bariha passed away at a private hospital in Bhubaneswar late on Sunday night. He was undergoing treatment at the hospital for quite some time due to several ailments, family members said.
He was 65 and is survived by his wife Tilottama Singh Bariha, daughters Barsha Singh Bariha, Kadambini Singh Bariha and son Bhojraj Singh Bariha.
Mr.Bariha's mortal remains has been taken to Odisha Assembly and BJD Headquarters where leaders from all political parties paid floral tributes to the departed soul. His body is being taken to his ancestral house at Padampur, where last rites will be conducted, the family members informed.
He was elected to the state assembly from Padampur seat in Bargarh district five times, including twice on Janata Dal ticket in 1990 and 1995, and three times on BJD tickets in 2000, 2009 and 2019.
He was also the SC, ST Development Minister in Chief Minister Naveen Patnaik's cabinet between 2009 and 2011.
Expressing his grief at the demise of Mr.Bariha, Chief Minister Naveen Patnaik said that his work as a public representative for the welfare of the people will always be remembered.
The Governor described Mr.Bariha as a popular politician and prayed for safe departure of the soul and extended condolences to the bereaved family and his followers.