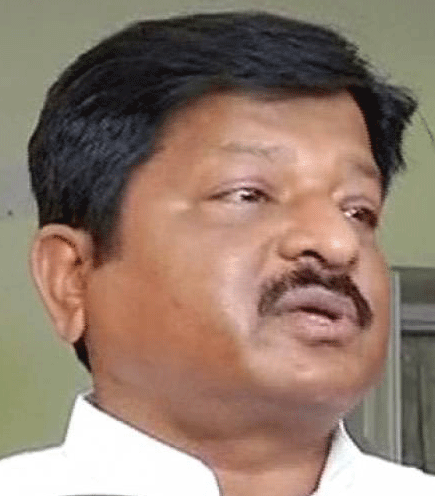 Bhubaneswar: A day ahead of the New Year, the State Cabinet has decided to provide land rights to slum dwellers of five municipal corporation towns of Odisha.
The State Cabinet headed by Chief Minister Naveen Patnaik has approved the proposal for extension of Jaga Mission for slum dwellers in five municipal corporations—Bhubaneswar, Cuttack, Berhampur, Rourkela and Sambalpur.
Under the Jaga Mission, the State government will provide land to slum dwellers residing in the five municipal corporations.
"In an historic decision, the Cabinet has decided to extend Jaga Mission scheme to five municipal corporation towns of Odisha. As many as 8,58,000 persons of 1.90 lakh families in 938 slums across the five municipal corporation areas will be benefitted with the decision," said Housing and Urban Development (H&UD) Minister Pratap Jena.
The land distribution process will be completed within six months, he said.
Under the Odisha Land Rights to Slum Dwellers Act, 2017 and Jaga Mission, land rights have been provided to people residing in 109 urban local bodies (ULBs) including municipality and NACs across the State, Jena said, adding, around 1.75 lakh families have been benefited from the program till date.
The Odisha Land Rights to Slum Dwellers Act, 2017 was enacted with a view to assign land rights to identified & eligible slum dwellers with a twin objective of providing security of tenure and to transform the slums into liveable habitats.
The jurisdiction of this Act was extended to all the Municipalities and NACs. Similar provisions were now also incorporated in the municipal Corporation Act, 2003 through an amendment to confer property rights on the households living in the slums of the Municipal Corporations.
The State Cabinet approved the proposal to provide grant-in-aid under 7th Pay Commission to eligible teaching & non-teaching staff of new aided non-government high schools, upper primary schools, Madrasas, said chief secretary Suresh Chandra Mahapatra.
About 26,164 employees of the non-government aided schools and Madrasas will receive the benefits of grant-in-aid with effect from 1 January, 2022, he said.
The Cabinet has also decided to provide land to OSHB and BDA for affordable housing on a free hold basis. The GA Department and Revenue Department has provided land to the Housing Board and BDA for development of residential and commercial projects.
The primary objective of such allotment of land is to achieve parity in distribution of this precious resource and to ensure that the housing and commercial requirement of space in respect of less privileged sections of population is not monopolized and exploited by the private sectors.
OSHB has implemented 10 projects while BDA has executed 6 projects over Government land allotted by GA Department & R & DM Department on lease basis.
The delay in payment of premium by OSHB and BDA attracted imposition of interest by GA & PG Department and R & DM Department which could not be paid because the housing/commercial units were constructed, sold & handed over to the allottees decades back.
The allottees, having paid the cost of housing/commercial units, are pressing hard for execution of lease deeds.
Now, the State Government has proposed to waive out the interest payable on delayed payment of premium to the tune of Rs14.71 crore (BDA-Rs.651.55 lakhs, OSHB-Rs.820.20 lakhs).
This initiative will benefit 5,235 allottees (3984 in respect of OSHB & 1251 relating to BDA) of 16 projects executed by OSHB & BDA and therefore resolve this long standing issue of execution of lease deeds in favour of the allottees, said Chief Secretary SC Mahapatra.
The amendment proposal in the Odisha Grama Panchayat Act, 1964, the Odisha Panchayat Samiti Act, 1959 and the Odisha Zilla Parishad Act, 1991 also got Cabinet approval.
The amendment aims at inserting provision of filing affidavits by the contesting candidates and provision of disaster management in the above three Acts.
Similarly, the Government can initiate penal action against those filing false affidavits.
Incorporation of the provisions of filing affidavit will help in fixing of accountability on the contesting candidates and bringing them under justice in case they are found to have mentioned false information in their affidavits, said the Chief Secretary.