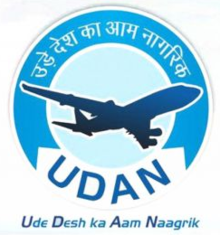 Malkangiri: The development of airstrip in tribal-dominated Malkangiri district has been trapped in a land hurdle.
Land acquisition to build the airstrip in Malkangiri district has been halted due to non-issuance of forest diversion proposal. According to official sources, the Government will convert 13.233 hectares of forest land into non-forest land for the proposed project, which is estimated to cost Rs 15 crore.
To divert the able parcel of forest land, the Government needs to identify 26.466 hectares (two times of the forest land) of land at a suitable place for plantation to compensate for the loss of forest land.
For this purpose, the State had identified required 26.466 hectares of land and submitted the forest diversion proposal to the Ministry of Environment, Forests & Climate Change. However, the Ministry has rejected the proposal as the non-forest land identified for compensatory afforestation is not contiguous to forfest area, the source said.
Therefore, the Works Department, the implementation agency for the project, has once again asked the Malkangiri Collector to find out alternative land for planting of trees under compensatory afforestation programme to divert the original forest land of 13.35 ha.
Once constructed, the airstrip will provide better connectivity to the district and will be used by the security forces for combating Maoist activities.
At present, the State has two operational airports at Bhubaneswar and Jharsuguda. The airstrips at Jeypore and Utkela are being made ready for operation of UDAN flights. Bidding for the two routes has been conducted recently and bids received are under evaluation for award, the source said.