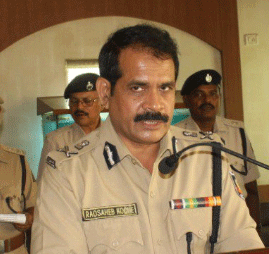 Bhubaneswar: Senior IPS officer of 1993 batch, RP Koche has been given additional charge of the crucial post, Director of Intelligence.

At present, Mr.Koche is serving as Additional DGP, Special Armed Police (SAP).
The Home Department issued a notification for this purpose on Monday.
Lalit Das, an IPS officer of 1992 batch, has been appointed as OSD in the Home Department.

Mr.Das was appointed as Director of Intelligence in June 2021.  
It seems that a major change will be affected in the State Police Administration very soon.