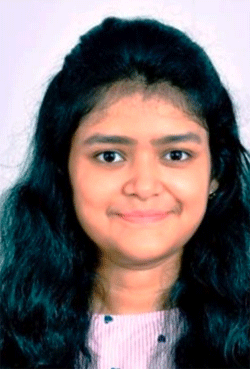 Bhubaneswar: All along a brilliant student Kasturi Panda has bagged IAS. She has come out with flying colors in UPSC Examinations, 2022.
She said that there is availability of information in a big way. However one has to choose important things in mind. She advised to choose resources wisely and focus on quality over quantity.
Giving out details on her preparation she said that her preparation phase was not very long. She started right after her graduation in B.Tech in Computer Science from NIT Rourkela.
There was difficulty in choosing subject, however she opted for Sociology on her first attempt. It was quite long, during the COVID-19 pandemic, Kasturi pointed out.
She missed the first attempt by few marks, however determination and good wishes played a major role in her second attempt.
She is thankful to everyone, especially her parents, family, and close friends, who supported and encouraged her.
Her father is a senior officer in the Government of Odisha and he guided her during her preparations.
Kasturi's father, Sarada Prasad Panda is Joint Secretary in the Department of Housing & Urban Development, Government of Odisha.
Shri Panda is known for his competence and hard work is also serving as Director of State Urban Development Agency (SUDA).