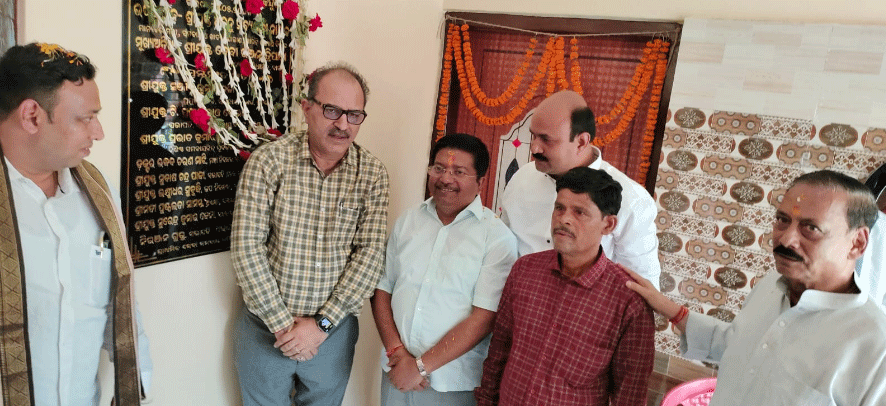 Banki: Kendupali PACS under Banki CCB, Cuttack celebrated the centenary year today. Atanu Sabyasachi Nayak Minister Food Supply & CW , Cooperation graced the occasion as Chief Guest. Sanjeev Chadha, Principal Secretary Co-operation graced the occasion.

Sri Nayak assured to provide Rs.40 lakh towards infrastructure out of government grant on the occasion of 100 years of the PACS. He advised farmers to take the benefits of zero percent crop finance upto Rs.1 lakh and for SHGs upto Rs.5 lakhs. The recent announcement of Government regarding crop insurance was elaborated in the meeting.

Sanjeeb kumar Chadha Principal Secretary Cooperation in his speech elaborated different schemes of the department and informed that a 50 Mt cold storage will be set up in the available surplus land of the PACS taking into account the vegetable growers of the locality.

Among others MLA Banki Debiranjan Tripathy ,Ex-MLA Pravat ranjan Tripathy , President Banki CCB Subhas Padhy and Block chairman smt Puspalata samant graced the occasion. Membersof SHG groups,JLG beneficiaries,PRI members and around 500 farmers participated in the meeting held today .
10 best Co-operators were felicitated for their outstanding performance in cooperative activities.