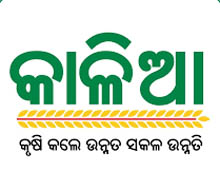 Bhubaneswar: Chief Minister Naveen Patnaik will distribute financial assistance of Rs 2,000 to about 40 lakh farmers under the Krushak Assistance for Livelihood and Income Augmentation (KALIA) scheme on the occasion of Akshay Tritiya tomorrow.
The financial assistance of Rs 800 crore will be transferred to the bank accounts of more than 40 lakh small and marginal farmers in a special programme at 5 PM tomorrow, sources said on Monday.
After the launch of the PM Kisan scheme, eligible farmers are entitled to get Rs 4,000 financial assistance per year in two installments under the State scheme Kalia. While Rs 2,000 is provided for Rabi crop, Rs 2,000 is given for Kharif season crop.
Ahead of the 2018 general election, the State Government had launched the Kalia scheme as 60 per cent of the state's labour force is dependent on agriculture for their livelihood.
The scheme is aimed at accelerating the prosperity and progress of agriculture and alleviating the poverty of indebted farmers, non-indebted farmers, sharecroppers, and landless agricultural households.
Later, in February 2019, the State had launched the Kalia Scholarship scheme to ensure the children of Kalia beneficiaries receive professional/ technical education in government educational institutions in the State, as the future of the farmers depends on the development of their children.
For smooth implementation of the scheme and to increase the income of farmers, the State Cabinet has recently extended the scheme for a period of another three years (2021-22 to 2023-24 financial years). The Government has approved an estimated budget of Rs.5,933.31 crores for the scheme for the extended period.