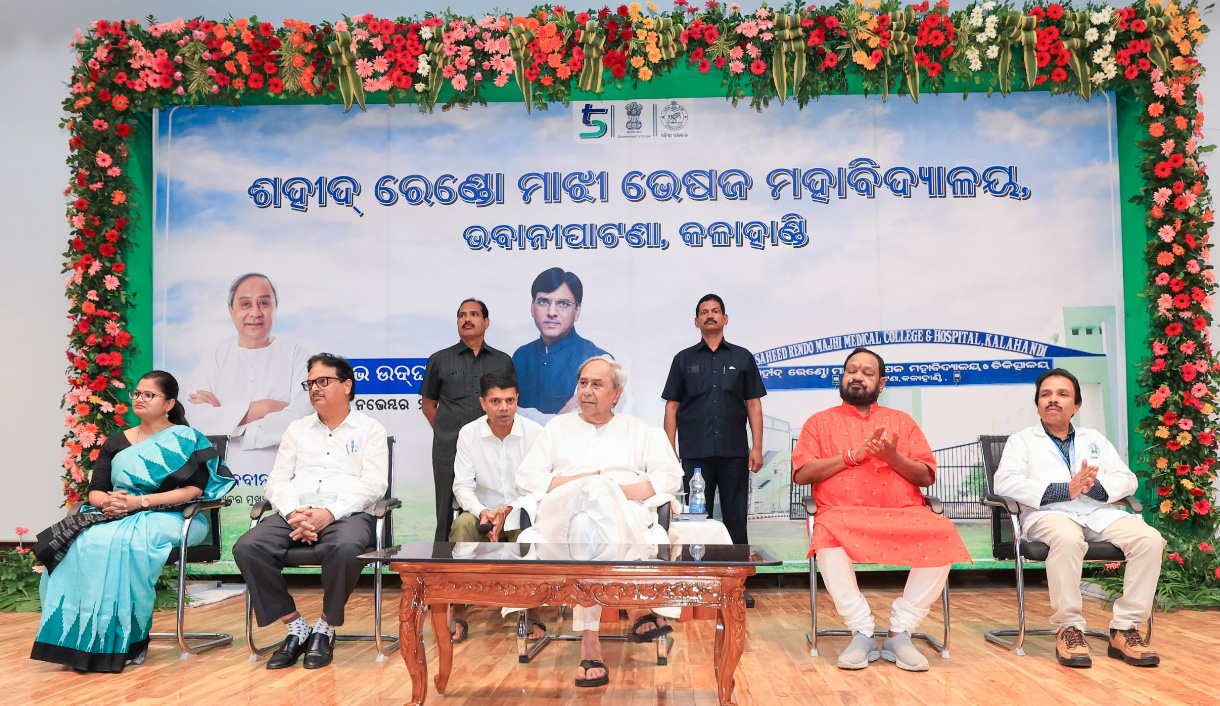 Bhawanipatna: Chief Minister Naveen Patnaik today inaugurated the Rs 325 crore Sahid Rendo Majhi Medical College at Kalahandi.
Union Minister of State Health & Family Welfare, S P Singh Baghel attended the ceremony through video conferencing mode while State Health & Family Welfare Minister Niranjan Pujari and Kalahandi MP Basanta Panda were also present.
The medical college was built over 43.18 acres of land. Teaching in the medical college started this year with the admission of 100 MBBS students. In addition to the Medical College, the State Government is constructing a 650-bed hospital at a cost of Rs 206 crore from its own resources.
Baghel spoke about the transformation of Kalahandi from "land of hunger" to its present state and advised the students to devote some time to serve the tribals of the area in their spare time.
The Chief Minister also launched the location-accessible multimodal initiative (LAccMI) scheme in Kalahandi district.
Launching the scheme, the Chief Minister said under the scheme, 63 buses will ply from every Panchayat to block, bring joy in every house and expedite the pace of development further. As many as 1,000 buses will ply in the entire State under the newly launched scheme.
On this occasion, the Chief Minister named Kalahandi University as Manikeswari University.
Patnaik after launching the LAccMI Scheme boarded a bus upto Balarampur. Describing the day as a very auspicious and a big milestone in the developmental journey of Kalahandi, Naveen said projects worth more than Rs 300 crore was launched and foundation stone for projects worth more than Rs 900 crore was laid today. It will further expedite the pace of development of the district, he said.
The bus will come near the houses of the people and will connect children with schools, farmers with markets and will increase the movement of women, he said.
Stating that Kalahandi is a model in the field of transformation, the CM said development in all sectors education, health, communication, infrastructure, industry and agriculture has fulfilled the dreams of the people of Kalahandi.
"Kalahandi has transformed its own history, written a new success story and marched ahead in the path of development. It is providing rice to the entire country," he said.
He further said that the Indravati project as the engine of development of Kalahandi and the projects has brightened the face of Kalahandi. Very soon Ama Odisha Nabin Odisha scheme will be launched in the district. Every Panchayat will be given Rs 50 lakh and the amount will be spent for culture and modern infrastructure development, the CM added.