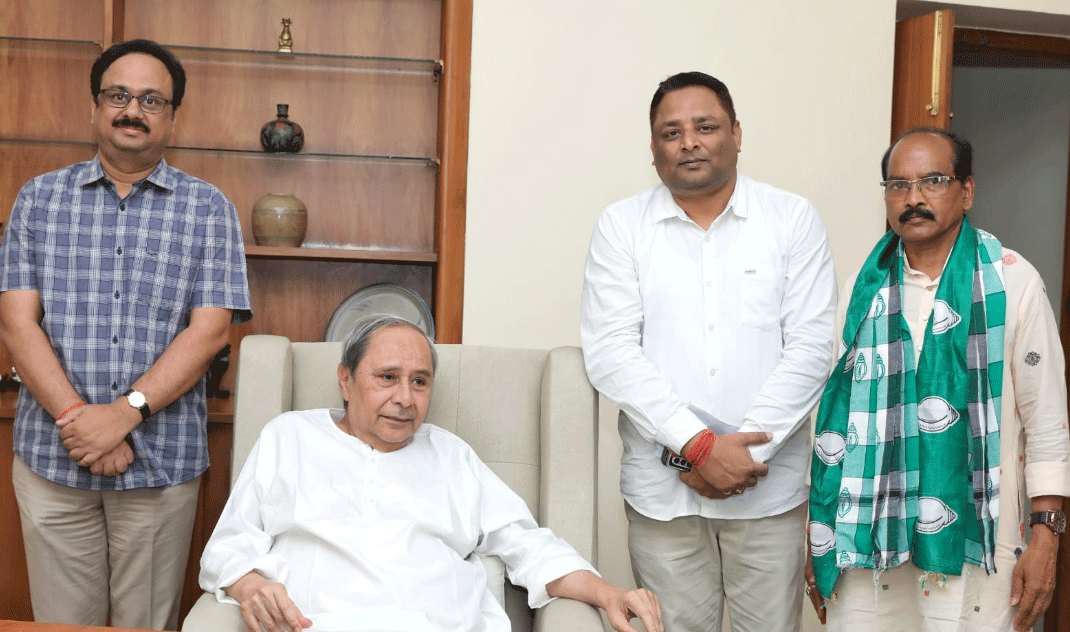 Bhubaneswar: Ahead of crucial by-poll to Jharsuguda Assembly Constituency, BJP's Jharsuguda District President Mangal Sahoo quit his party and joined the Governing Biju Janata Dal (BJD).
Shri Sahoo joined the BJD here in the presence of senior party leader and Rajya Sabha MP Manas Mangaraj at Sankha Bhavan on Wednesday.
Later, Shri Sahoo met BJD President and Chief Minister Naveen Patnaik and said he will discharge whatever responsibility will be given by the party.
Speaking to media persons, Shri Sahoo said, "I worked diligently to strengthen the BJP organization in the district of Jharsuguda. It pained me when some BJP leaders engaged in cheap politics by giving up the ideology and principles of the party. Thus, I left the BJP and joined the BJD."
Shri Sahoo further said he joined BJD as he was immensely inspired by Chief Minister and Party President Naveen Patnaik's ideals.
Shri Sahoo claimed that many leaders in BJP are now unhappy as the party is indulging in cheap politics over the murder of Minister Naba Kishore Das instead of highlighting other important issues.
BJD MP Shri Mangaraj said Mangal Sahoo's entry into BJD will further strengthen the party in Jharsuguda and boost its prospects in the forthcoming by-poll.
Mangal Sahoo was among the star campaigners of BJP for Jharsuguda Assembly by-election to be held on May 10. His move to join the BJD is seen as a setback for BJP at a time when campaigning is gaining momentum for the by-poll.
However, the BJP claimed that the development will not make any impact on the saffron party's poll prospects.
BJP State President Manmohan Samal, in his reaction, said, " BJP contests elections on the basis of a particular ideology; it is not dependent on any one individual."
Notably, the Jharsuguda Assembly segment will go for the by-election on May 10 while the result will be announced on May 13. The by-poll is necessitated due to the murder of sitting MLA Naba Das on January 29.
The BJD has fielded Naba Kisore Das's daughter Dipali in the bypoll while BJP has given ticket to its youth leader Tankadhar Tripathy. The Congress party has picked former MLA Biren Pandey's son Tarun Pandey as its nominee for the by-election.