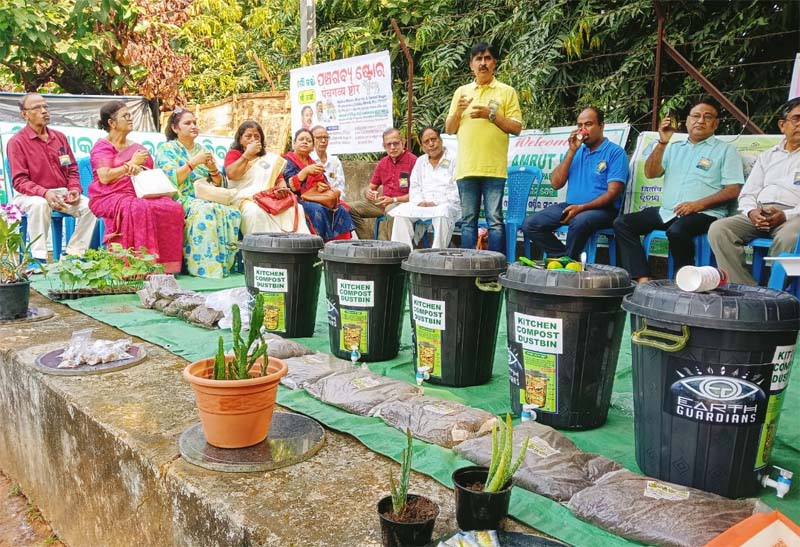 Bhubaneswar: On November 12, during the COP negotiations occurring in Egypt, approximately 500 youth across the globe are rising up to show that taking action on climate change is not a potential, it is a reality. This is Choose Action Now (CAN) because as a generation of youth inheriting a warming planet, because, "we CAN and we Choose Action Now."
Choose Action Now is a campaign led by Earth Guardians, , in partnership with Care About Climate, Youth for Ecocide Law, the Global Alliance for the Rights of Nature, and Youth vs Apocalypse, and supported by Patagonia, 1% for the Planet, Sunksi, Monos, and Go-Pro. Inspired by the global climate strikes movement, we are taking that same energy of collective striking, and transforming it into direct action and climate solutions.
The goal of this campaign is to highlight, uplift, and empower grassroots leaders to plan a day of action on November 12th, to show the world what people are doing to combat the climate crisis now.
Who is your Crew and your partners? Earthguardians Odisha with support of Anwesha Mishra, Dr. Manoranjan Mishra, Jeevan Rekha Parishad (JRP), Odisha's Kitchen Garden Association have come together and jointly made this possible to take the first step towards climate change with regard to COP 27.
CAN has started with the initiative of creating roof top gardens while on November 12, doing a massive plantation drive, quiz amongst youth and senior citizens for awareness along with a rally and painting a wall of connection. The event is located in Amruta Vatika, in Shaheed nagar otherwise known as nectar garden.
We are solely doing this to support COP 27 and to create a mass awareness amongst youth as well as senior citizens who are responsible for the present and future life of the earth. Currently, 65+ actions are scheduled to happen on November 12, in 21 different countries from the United States to Nigeria, Pakistan, and Zimbabwe, with more signing up