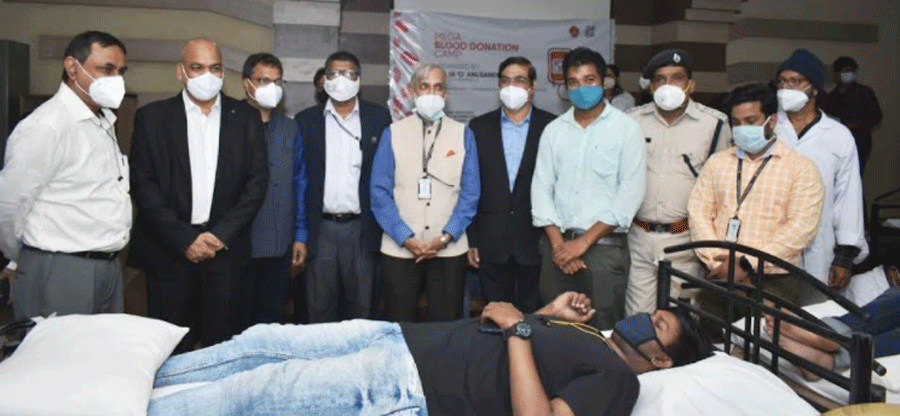 Bhubaneswar; Altogether 382 units of blood were collected at a day-long blood donation program jointly organized by Siksha 'O' Anusandhan (SOA) and Bhubaneswar-Cuttack Commissionerate Police at the Institute of Technical Education and Research (ITER) here on Wednesday.
The program was inaugurated by the Police Commissioner, Soumendra Priyadarshi in the presence of SOA Vice-Chancellor, Prof. Ashok Kumar Mahapatra.
Mr. Priyadarshi urged the students to take greater interest in donating blood to cater to the need of the society.
SOA Pro-Vice Chancellor, Pradipta Kumar Nanda, Director of ITER, Prof. Manas Kumar Mallick and Dean of ITER, Prof. P.K. Sahu were present in the inaugural program.
Blood collecting teams from Capital Hospital, Red Cross and Bhubaneswar Municipal Corporation were involved in the program.
The camp was coordinated by Assistant Commissioner of Police and Joint Secretary, IRCS, Regional Branch, Commissionerate Police. Satish Kumar Samal, Assistant Professor of ITER, was also present.