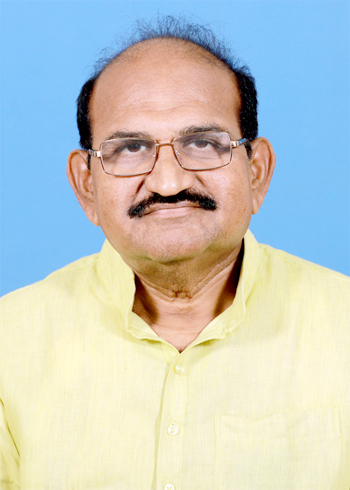 Bhubaneswar: The Bharatiya Janata Party (BJP) on Saturday announced Jayanarayan Mishra as the new Leader of Opposition (LOP) in Odisha Legislative Assembly.
Mr.Mishra has been appointed in the Cabinet rank post replacing MLA Pradipta Kumar Naik, who is under treatment in New Delhi for Covid-19 related complications, said Odisha BJP co-in-charge Vijay Pal Singh here at a press conference.
Mr.Singh prayed for speedy recovery of Mr.Naik, who is unable to attend House proceedings for more than one year.
BJP Chief Whip in the Assembly, Mohan Majhi has proposed the name of Mr.Mishra for the post during a meeting of BJP Legislature Party, which was unanimously agreed by all other MLAs, he said.
Thanking the BJP MLAs and Central Leadership, Mr.Mishra said BJP will play a role of a constructive Opposition in the House.
"Will work to bring all the wrong doing of the State Government before the public. The BJP Legislature Party will work for the people of Odisha and it will be the voice of Odisha people in the House," he said.
He also informed that Mr.Majhi will look after the Public Accounts Committee as it is required for detailed scrutiny.
"As I don't have any business house, I don't care about any threat by the Government. I am a farmer. And, already 70 cases have been registered against me. How many more cases they will file against me," Mr.Mishra said while replying to a question whether he will be scared of threats from the Government or Governing Party.
Jayanarayan Mishra is a four-time Lawmaker from Sambalpur Assembly Constituency. He was elected to the Assembly in 2000, 2004, 2009 and 2019.
Mr.Mishra served as Government Deputy Chief Whip and Commerce and Transport Minister during the BJD-BJP Alliance Government.