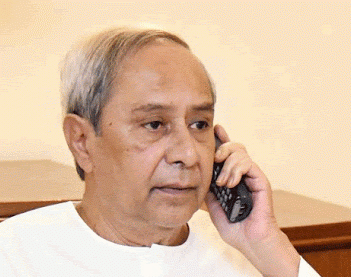 Bhubaneswar: The State Government has decided to name the proposed Jajpur Medical College and Hospital (MCH) after Jajati Keshari, the famous Somavansi ruler of ancient Odisha.
Chief Minister Naveen Patnaik has approved a proposal in this regard on Wednesday. The Government Medical College & Hospital at Jajpur will become functional from 2024.
The Medical College and Hospital has been built at a cost of Rs 526.21 crore on a 46 acres campus. The State Government is in the process of applying before the National Medical Commission (NMC) for the issue of Letter of Permission (LoP) for admission of 100 MBBS students for the academic session 2024-25 in favour of the new Medical College at Jajpur, official sources said.
With the opening of Jajati Keshari Medical College and Hospital, Jajpur, the total number of Government Medical Colleges and Hospitals in Odisha will increase to 12, producing 1650 MBBS students each year.
Naming of Jajpur Medical College after Jajati Kesari is a humble tribute to this great historical personality who had enhanced the glory of Odisha.
During the recent visit of Secretary to CM (5T) V K Pandian, the people of Jajpur had requested that the medical college be named after Jajati Keshari, who occupies a special place in the hearts of the people of Odisha.

Construction of many important temples including the magnificent Lord Lingaraj temple and establishment of Abhinav Jajnagar, the modern Jajpur, as the capital of his kingdom speaks volumes about his benevolence.