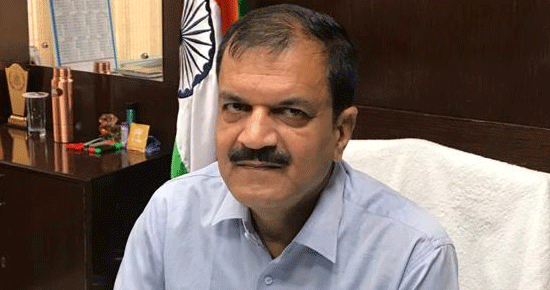 Bhubaneswar: As part of 5T Charter of State Government, six more Fire Service offices have got International Organisation for Standardisation (ISO) certification.
DGP Fire Service Santosh Kumar Upadhyaya has been striving hard for System Improvement with timeline, team work and tech support.
In order to ensure qualitative superior delivery of Fire Safety Service and identify the gap areas of the Fire Stations along with an action plan for improvement of Fire Stations, provision of ISO Certification was notified under the 5T framework of Government.
In order to achieve above and for saving lives and properties of the public from fire and disaster by providing timely service, six Fire Stations have been awarded ISO-9001:2015 certificates in 2022-23 by Quality Management System of KVQA Certification Service Pvt. Ltd, an official said here on Wednesday.
The recognised Fire Service offices are–Boudh Fire Station (Boudh), Purusottampur Fire Station (Ganjam), Puri Fire Station (Puri), Shree Jagannath Temple Fire Station (Puri), Baripada Fire Station (Mayurbhanj), Range Fire Office, Southern Range, Berhampur
Earlier, 5 Fire Stations and the State Training Centre, Odisha Fire Disaster Response Academy (OFDRA) Bhubaneswar) were also awarded with ISO Certification in the year 2021-22.
OFDRA Chief Ramesh Chandra Majhi Is harping on quality improvement in training and disaster handling.
The Quality Council of India (QCI), an autonomous body under the Ministry of Commerce and Industry, has been requested to provide required technical support from this purpose.
The ISO tag will improve the standard of operation and service of the fire stations, sources said.
The QCI will assess and evaluate the current standards of the fire stations and suggest measures for improvement. The certification will also add value to the performance of fire stations. It must be noted the Odisha fire services personnel have turned role models for other states with regard to their search and rescue operations.
Calamity-prone Odisha that excelled in disaster management in the aftermath of 1999 super cyclone had sent some fire personnel to carry out rescue operations in Andhra Pradesh in the wake of cyclone Hudhud in October 2014.
In August 2018, a contingent of 245 fire services personnel from the state were sent to flood-ravaged Kerala to carry out rescue operations.
In December 2018, fire services personnel had gone to Meghalaya to assist other agencies in the rescue operation of some labourers trapped inside a narrow coal mine.
Unfazed by the Covid-19 pandemic, a group of fire services personnel toured West Bengal to assist the local police in carrying out restoration work following the devastation caused by Cyclone Amphan in May last year.