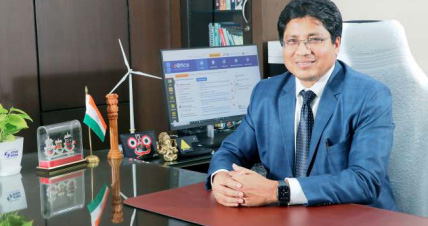 Bhubaneswar: Indian Renewable Energy Development Agency (IREDA) has undertaken various cleanliness drive under Special Campaign 3.0 during 02-31 October.
Thanks to overdrive of CMD IREDA, Pradip Kumar Das campaign was undertaken for improvement of Swachhata and for disposal of pending references.
In fact the Ministry of New & Renewable Energy, along with its two Public Sector Enterprises IREDA and SECI undertook cleanliness activities.
Similarly autonomous bodies of MNRE like NISE, NIWE, and SSS-NIBE also undertook various cleanliness activities under Special Campaign 3.0, during October 2 – 31, 2023.
Periodic review meetings were also undertaken by senior officers. The campaign was undertaken by the Union Government for improving Swachhata and for disposal of pending references, on the line of the Spceial Campaigns held in 2021 and 2022 on the same theme.
The Special Campaign 3.0 was done with a focus on field and outstation offices responsible for service delivery or those that have a public interface.
The Ministry laid special emphasis on maintenance of cleanliness in office premises including scrap disposal; weeding out old records, stationery, etc.; disposal of references from MPs, Parliamentary Assurances, State Govt. References, Public Grievances and PMO References; Record Management; freeing up office space and Easing of Rules / Processes.
The achievements during the Special Campaign 3.0 during October 2 – 31, 2023 are as follows.
Cent percent targets have been achieved in, Public Grievances, Public Grievance Appeals, Physical files review, E-files review, Number of cleanliness campaigns.
In fact 94.73 PC Target has been achieved in the category of "Reference from MPs", 3,743 physical files reviewed and 866 files weeded out, 4,185 e-files reviewed and 796 e-files closed.
Revenue of Rs. 1,36,786 generated through scrap Disposal Approximately 250 sq ft of space freed due to scrap disposal and weeding of files.