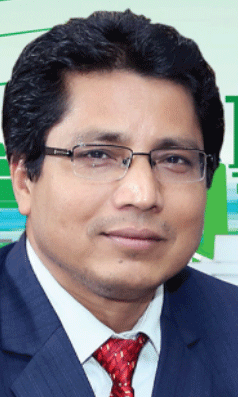 Bhubaneswar: Indian Renewable Energy Development Agency Limited (IREDA) CMD Pradip Kumar Das has said that the National Agency has commitment towards development of Renewable Energy projects in all states including Odisha.
Speaking at the workshop "Greening India through Renewables", jointed organized by the Indian Renewable Energy Development Agency Limited (IREDA) and Utkal Chamber of Commerce and Industry (UCCI) Mr.Das said that after opening a branch office in Bhubaneswar, IREDA has sanctioned Rs. 693.15 crore and disbursed Rs. 354.47 crore.
While highlighting the historic financial performances in the last two financial years, Mr.Das said the historic results could be possible due to the collective effort of all the departments of IREDA.
Theme presentation of the workshop was delivered by Chintan Navinbhai Shah, Director, Technical, IREDA.
Mr.Shah said, "Odisha has higher potential in hydro electricity generation and can attract even bigger investment for this. This apart, the solar power generation scope is extremely high in the state."
Since many places and villages in Odisha are still difficult to approach or reach, it hinders the connectivity of these places with the main grid.
Hence, IREDA has initiated setting up of small power grids to enable uninterrupted power supply, he informed.
He informed that IREDA has approved and sanctioned loans to the tune of Rs. 1, 20, 000 crore and disbursed Rs.80, 000 crore for renewal resource tapping and utilization across the country.
Utkal Chamber of Commerce and Industry Limited (UCCIL) President Brahma Mishra chaired the workshop held here on Sunday.
Mr.Mishra said, "Odisha has produced 40 million tons of steel and 3.4 million tons of aluminum by 2021-22. The targeted production by 2030 is 1000 million tons of steel and 10 million tons of aluminum. At this rate, Green House Gas emission would be 3 times higher as the requirement of electricity would go up by 3 times. Hence, there is an urgent need to reduce the carbon release considerably by shifting focus to and by giving topmost priority for viable use of renewable energy."
Odisha is the largest producer of Steel and Aluminum and that has resulted in the burning of coal in these industries. It makes Odisha the second largest carbon emitting state in the country, standing at 13 per cent, informed Mishra while suggesting to reduce carbon emission by using more and more renewable energy.
He also put submitted a memorandum to IREDA proposing facilitation of more and economic generation of renewable energy in Odisha. And, IREDA agreed to sign a memorandum with UCCIL in this context for a joint venture.
Odisha Legislative Assembly Speaker Surjya Narayan Patro, who graced the program as Chief Guest, said: "We burn 1 kg coal to produce 1 unit of electricity. In this rate, we dangerously deplete the natural resources of the earth that are clearly non-renewable that we are pushing our homes, our state, our country, our continent, our whole globe to a devastating apocalypse.
Ashok Kumar Sharda, Vice President, Commerce, UCCIL complemented IREDA and all the industry partners and stakeholders for making the workshop hugely successful.