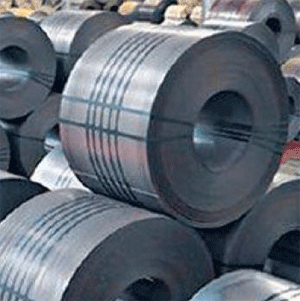 Bhubaneswar: Ministry of Steel, which has identified critical logistic and infrastructure projects for expedition across 12 Major Steel Zones in the Eastern India, has urged the State Governments to expedite the matter.

Transformation of logistics and utilities infrastructure which would change the socio-economic landscape in these zones, officials say.
Out of the 12 Major Steel Zones, Odisha has Kalinga Nagar, Angul, Rourkela, Jharsuguda, which requires major rail, highway and port capacity expansion, looking at the accelerated development of Eastern India through an Integrated Steel Hub.
While 06 existing railway projects in Kalinga Nagar, 03 in Angul, 07 in Rourkela are being expedited, addition of several new lines are critical requirement for the same.
Similarly Highway Projects, which are existing, needs expansion and new Highway Projects are to be added in both for Kalinga Nagar and Angul, said sources.
The Proposed Steel Hub encompassing Odisha, Jharkhand, Chhattisgarh, West Bengal and Northern Andhra Pradesh would serve as a torch bearer for socio-economic growth of the Eastern india.
Other Major Steel Zones include Nagarnar, Bhilai, Raipur, Jameshedpur, Bokaro, Durgapur, Kolkata and Vizag, which will be connected with World Class Multi Modal Logistics Infrastructure facilities to debottleneck existing capacity.
Ministry of Steel has taken a Policy facilitating for creation and upgradation of Steel Clusters, while kalinga Nagar and Bokaro have been identified as Pilot Locations for Steel Clusters, detailed planning for oprationalization of these clusters is currently underway.
Officials say that in an effort to ease capacity addition through Greenfield route, a framework is being created to address the challenges faced in grass root level.
The proposed initiative includes development of Steel Clusters near Integrated Steel plants as well as Demand Centers.
National Steel Policy envisioned 300 Million Ton Capacity by 2030-31, over 200 MT can come from the Eastern Region.
In the meantime, State Government has also been working in tandem with Government of India in this regard.
While COVID-19 Pandemic has slowed down the process, now with changing scenario, speeding up the process in this regard is expected.