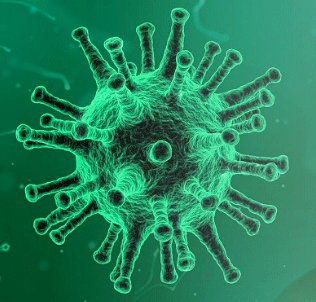 Bhubaneswar: While resurgence of cases is evident in number of States, however, cases in Odisha in decline.

And with the positive cases are on declining mode, by 31 December cumulative cases will not cross 3.30 Lakh, officials say, adding cumulative cases as on 12 December are 3.23 Lakh.
While Active Cases touched 4356 in a day as on 12 December it was 393 and it is on wane.
Current growth rate is 0.1 Percent and officials say most importantly, recovered cases are on rise and by 31 December, 3.24 lakh will be recovered from the dreaded disease, Health Officials admit.
Recovery Rate in Odisha is one of the highest in the Country with 98.52 Percent and it is much more than All India Average, which is 94.65 Percent.
While Andhra Pradesh tops the list with 98.57 Percent, Himachal Pradesh has only 81.90 Percent Recovery Rate.
Test Positivity Rate in Odisha is also equally low with 5.13, while All India Average is 6.50. Maharashtra with 16.34 tops the List in the country.
Similarly Case Fatality Rate in Odisha is 0.55, which is one of the lowest and All India Average is 1.45 and Punjab leads with 3.16.
Cumulative Testing has crossed 63 Lakh Mark with 63, 78, 784 and with one of the highest per day was 68, 906 and it is on an average more than 40,000 Officials say.
Odisha Administration's COVID-19 Management has been appreciated by the Government of India and WHO also.
With only Five districts contribute 39.72 Percent of total active cases of the State, those are Sundergarh (11.2%), Khordha (9.47%), Cuttack (8.08%), Angul (5.92%), Bolangir (5.05%), massive awareness campaign on COVID-19 appropriate behavior are taken up in these five districts.
World Health Organization (WHO) has extended its support for the State in organizing awareness campaign in the above districts, officials say. In fact WHO authorities are happy with Odisha in COVID-19 Management and are eager to extend their support in this regard.
Now COVID-19 Awarenss Message is being dovetailed in all IECs of other health programs of the Department of health and family Welfare, say officials.
While Awareness and Precautionary Measures for COVID-19 in view of Winter Season are being taken up, Inter personal Communication by Frontline workers are in continuous practice, sources said.
Under this backdrop, SERO- Survey will be conducted in Ganjam, Rayagada and Koraput during this month as earlier results have generated confidence among the citizens.
Even Small Town like Paralakhemundi presented anti-body prevalence by 64.7 Percent, Malkangiri 47, Cuttack 46.4 Percent, Rourkela, 24.6 Percent, Berhampur 31 Percent.
At least 13 Urban and Rural Centres have under gone SERO Survey including Bhubaneswar, Puri, Koraput, Rayagada, Ganjam etc.