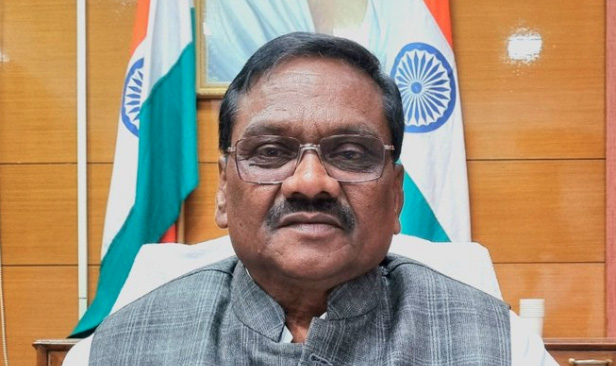 Bhubaneswar: Senior BJD legislator Saluga Pradhan was elected unopposed as the new Deputy Speaker of State Assembly on Tuesday before the beginning of the winter session of the House.
Leader of the House and Chief Minister Naveen Patnaik proposed Shri Pradhan's name for the post and said that he with his rich experience will be a successful Deputy Speaker. Shri Pradhan was later elected as the Deputy Speaker unanimously.
"I congratulate Pradhan on being elected as the Deputy Speaker of this House. Since the Legislative Assembly is an exalted pillar of democracy, all of us should uphold the dignity of this august House by our conduct. I request all the members to extend their support and cooperation wholeheartedly to the Deputy Speaker in discharging his duties," the CM said.
Shri Pradhan thanked all the members for electing him as the Deputy Speaker and said the Legislative Assembly was a sacred temple of democracy and urged all the members to make efforts to maintain the dignity of the House. He thanked the Chief Minister for choosing a tribal for the post of Deputy Speaker of the State Assembly.
Shri Pradhan, two times MLA from G. Udayagiri Assembly constituency in Kandhamal, had on Monday filed his nomination for the post of Deputy Speaker of Odisha Assembly. He has been the MLA from G. Udayagiri constituency twice during 2000 and 2019.
The Deputy Speaker's post was lying vacant after former Deputy Speaker Rajani Kant Singh, the four-time legislator from Angul, resigned on November 8, to devote more time for party activities in Angul in view of the forthcoming general elections next year.