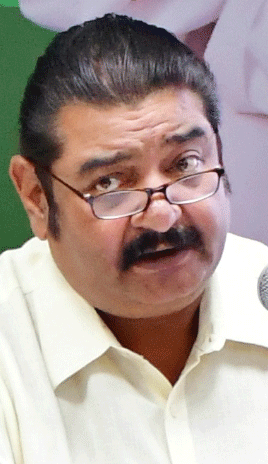 Bhubaneswar: To provide accommodation to the workers serving in different industrial areas of Odisha, the State Government has decided to construct worker's hostels at 13 such locations across the State.
Addressing the post-budget press conference here on Tuesday, Industries Minister Pratap Keshari Deb said the target has been set for construction of worker's hostels at 13 locations having a combined capacity of 26,000 in multiple locations across the State.
Worker's hostels will be a value proposition as a basic infrastructure for MSME/large units coming to set up their units inside Government developed Industrial Estates, he said.
Industries Department has been provided with budget of Rs. 710.20 crore in FY 2023- 24
Similarly, the State Government has a target to incur expenditure of about Rs. 200 crore during the financial year 2023-24 for land bank for procurement of Government and private land, making it ready for attracting investors.
The Minister said the State Government has identified more than 5,000 acres of land along the Biju expressway for development of more than 25 clusters starting from Rourkela (Sundergarh) to Motu (Malkangiri) of 10 districts.
Government has made special provision of incentives for the units that will set up units along Biju Expressway in notified Industrial areas, he said.
Further, Shri Deb said, the Government has also taken steps for development of large area industrial estates from surrendered land by Central PSU or identifying new land parcels for industry ready infrastructure from day 0. Such facilities will come up at Neulopoi (Dhenkanal), Naraj (Cuttack), Gajamara & Kamakhyanagar in Dhenkanal District.
Principal Secretary Industries, Hemant Sharma said that the Government has set a target for construction of commercial built-up space for industries as enabling infrastructure at 8 locations in the first phase. The places are—Khurda, Angul, Sambalpur, Jajpur, Paradeep, Balasore, Berhampur & Barbil and further 3 locations (Rourkela, Khurda and Kalahandi) with a combined capacity of more than 50 lakhs sq.ft.
Bhupinder Singh Poonia, Managing Director IDCO and IPICOL was present in the Media Meet.
Odisha has had significant industrial development over the last two decades. The increase in investment to the state necessitates higher emphasis and facilitation for quick development of linked infrastructure facilities at a district level, Sharma said.
District Investment Promotion Agency (DIPA) has been set up in 15 districts, further, it will be expanded phase wise to balance 15 districts in the upcoming financial year 2023-24, he added.
Informing about the Budget for MSME Department, Shri Deb said Rs.570.35 crore has been provided to the department in this Budget.
Saswat Mishra, Principal Secretary MSME and Sadiq Alam, Director Industries was present in the Media Meet.
During 2022-23 about 98 Micro & Small Enterprises have been sanctioned CIS worth Rs.20 crore under Odisha MSME Development Policy as against Budget provision of Rs 20 crore. In the FY 2023-24, there is a budgetary provision of Rs 25 crore under this scheme.
In pursuance to decision of establishment of MSME Park in each of the 30 Districts, Rs 100 crore has been released to IDCO for establishment of MSME Parks at Chhatabar in Khorda, Reuna in Sundargarh, Talamulasasan in Angul, Basantapur of Sambalpur, Barapalli- Hinjili in Ganjam, Kurlupada-Kesinga in Kalahandi, Ramdaspur in Cuttack, Gandhigram of Boudh, Kalinga Nagar in Jajpur and Bamani in Nabarangpur.
These projects are at various stages of implementation, the Minister said.
Work on MSME Parks at Tareikela in Subarnapur, Nirakarpur in Nayagarh, Panchapada in Jharsuguda, Sadeipali in Bolangir have been proposed to commence in the FY 2023-24 under the scheme through IDCO.
So, Rs 30 crore has been sanctioned under this scheme in the Budget 2023-24, for set up of MSME parks at Titiberu in Malkangiri (Malkangiri Block), Rairangpur Block in Mayurbhanj, Komna Block in Nuapada and Dambosara (Gunupur Block) in Rayagada.
Under the scheme, SIBDI will finance 90 percent of the project cost while MSME Department will finance the balance 10%. The projects are implemented through IDCO.