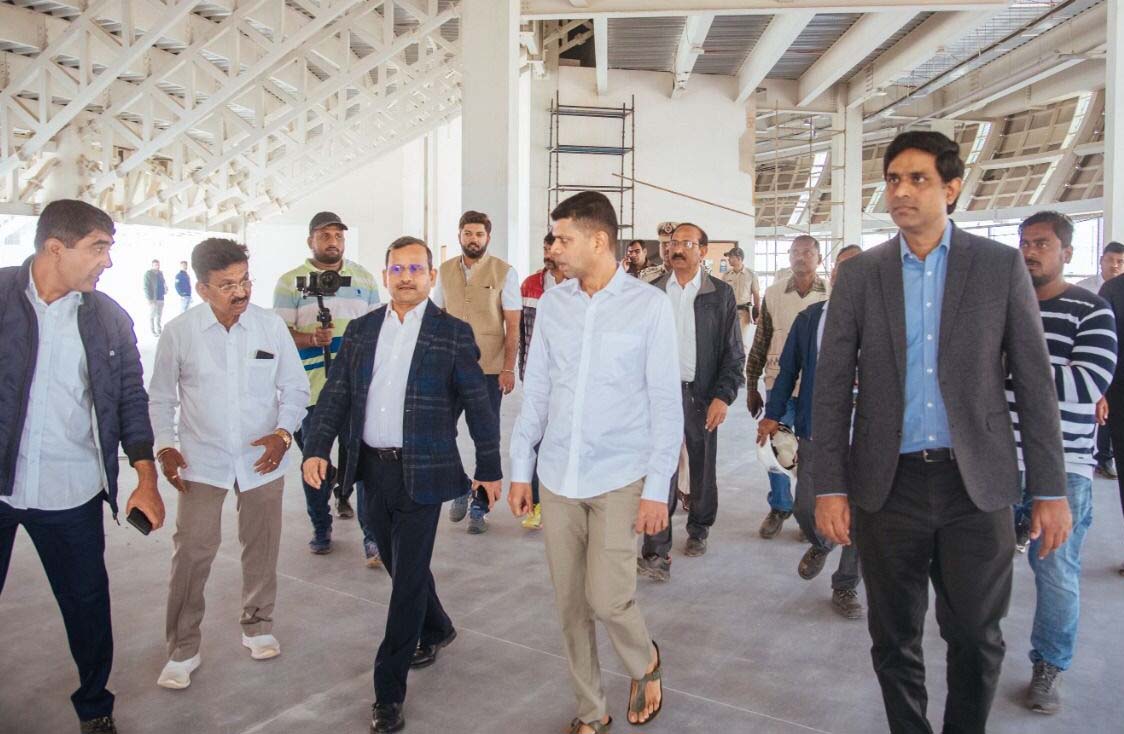 Rourkela: Top Brass of State Administration Monday reviewed the progress of the under-construction Birsa Munda International Hockey Stadium, the Rourkela Airport and various other infrastructure projects being readied for the upcoming FIH Men's Hockey World Cup -2023 at Rourkela.
Chief Secretary Suresh Chandra Mohapatra, Chief Minister's Secretary VK Pandian took stock of development.
Secretary Sports & Youth Affairs R Vineel Krishna presented details on activities going on in the Steel City, which is hosting World Cup Hockey-2023.
Managing Director IDCO Bhupendra Singh Poonia was also present during the field review.
The Team Odisha inspected the under-construction Birsa Munda International Hockey Stadium at BPUT campus in Rourkela where both the main and practice grounds have been completed for the event to commence from January 13.
After checking both pitches and high mask lights of the stadium, the license for the game has been obtained.
Notably, 20 matches of the event will be played in Raurkela. The first match will be held on January 13 between India and Spain. Before this, three practice matches will be played from December 24.
If any defects are found during these practice matches, steps will be taken to strengthen the infrastructure.
CS also expressed happiness that Rourkela airport has been completed and the necessary licenses will be obtained soon. The flight plan includes 4 flights for the players.
The senior officials complimented the people of Sundergarh and Raurkela for providing all the support to the state government in this regard.
Rourkela is going to host the Hockey World Cup for the first time. So many spectators from the state and outside are expected to witness the games. Therefore, a modern parking facility is also being constructed near the stadium.
Besides, drinking water and toilets are being constructed inside the stadium while arrangements are being made to install LEDs at various places for the spectators who will be outside the stadium.
During the visit, Sundergarh Collector Parag Harshad Gavali, Rourkela Additional District Magistrate and Municipal Corporation Commissioner Shubadankar Mohapatra along with senior officials of the district administration and Rourkela Metropolitan Corporation were present.
Notably, the Men's Hockey World Cup will be played at two venues– Birsa Munda International Hockey Stadium in Rourkela and Kalinga Stadium in Bhubaneswar.
This sports infrastructure at Rourkela is going to be one of the largest hockey stadiums in the country and more than 20,000 spectators can enjoy the game at the same time in this stadium.